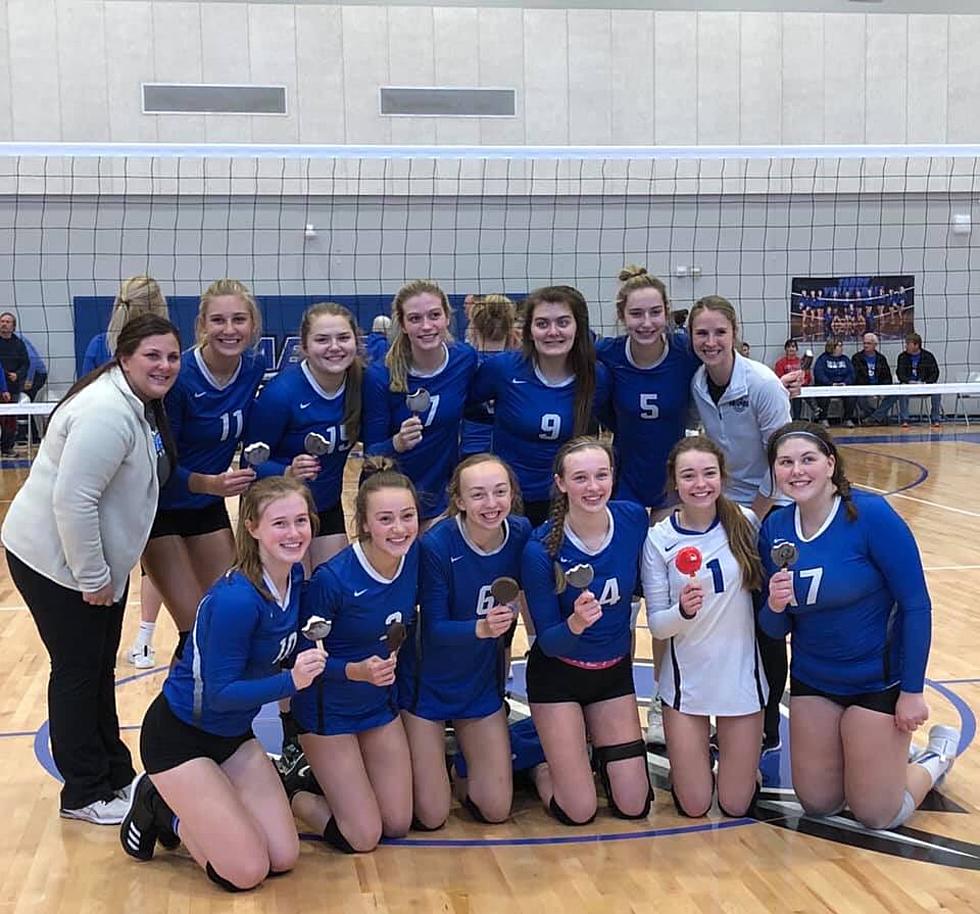 Sartell Volleyball Advances To Section Final
PHOTO: Sarah Hornseth, Sartell Volleyball
The Sartell volleyball team topped Alexandria 3-0 Tuesday night in the Section 8AAA semifinal at Sartell High School. Set scores were 25-14, 25-16 and 25-17.
The Sabres (25-1) advance to take on Moorhead in the section final. The Spuds beat Brainerd 3-0 in their semifinal matchup.
The Section 8AAA championship will be held Saturday night at 7 p.m. in Alexandria.
More From 1390 Granite City Sports