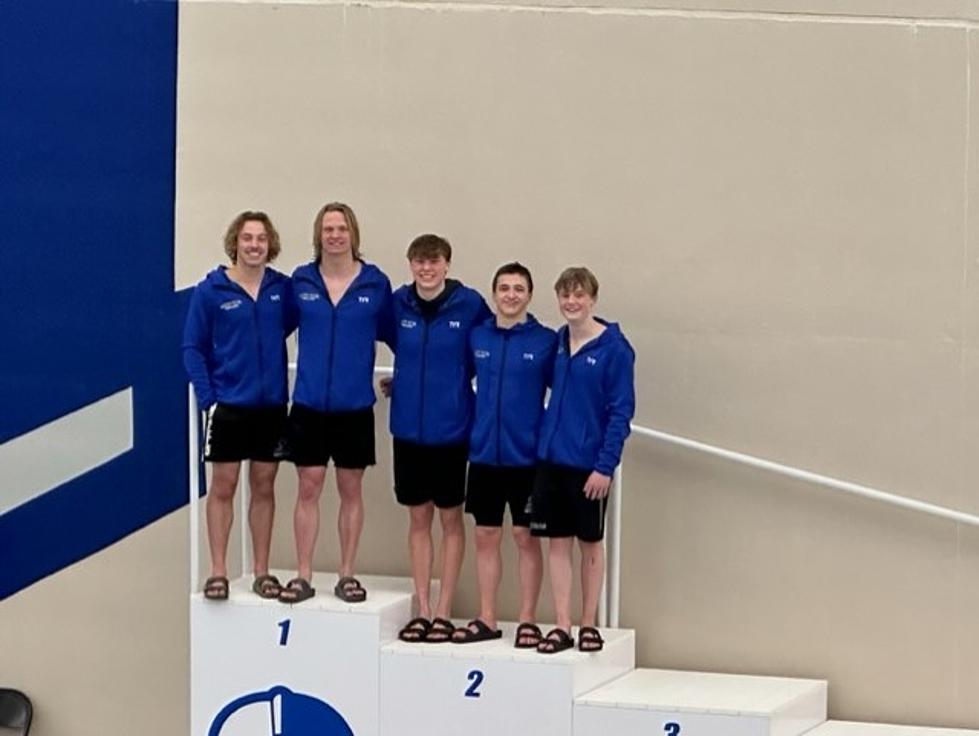 Sartell and St. Cloud Swimmers/Divers Get Ready for State Meet
photo courtesy of Bruce Thompson
The State swimming & diving meet will take place Thursday - Saturday at the Jean K. Freeman Aquatic Center on the University of Minnesota campus.
Sartell-St. Stephen has five student athletes who qualified for state: David Binsfeld, George Larson, Truett Carlson, Jackson Hovda, and Hayden Lenarz.  
Alternates would be: Luke Schumacher, Brice Kadlec, Zak Farley, and Colin Mohr.  Carlson finished first at sections and set a new pool record in the 500 freestyle.  The team of Carlson, Jackson Hovda, Hayden Lenarz and George Larson placed 1st in the 200 freestyle relay setting a pool record at sections.  
St. Cloud swimming and diving qualifiers for state include:
Diver: Braden Lemke - Senior at Cathedral - named Section 8AA diver of the year
Swimmer: Micah Davis - freshman - state top qualifier in both the 200 Free & 100 Butterfly, named Section 8AA swimmer of the year.  Davis is homeschooled.
Sauk Rapids-Rice has many state qualifiers.  Look for a feature story on the success of that program this week on wjon.com.
Come Explore Foley, Minnesota in Pictures
More From 1390 Granite City Sports