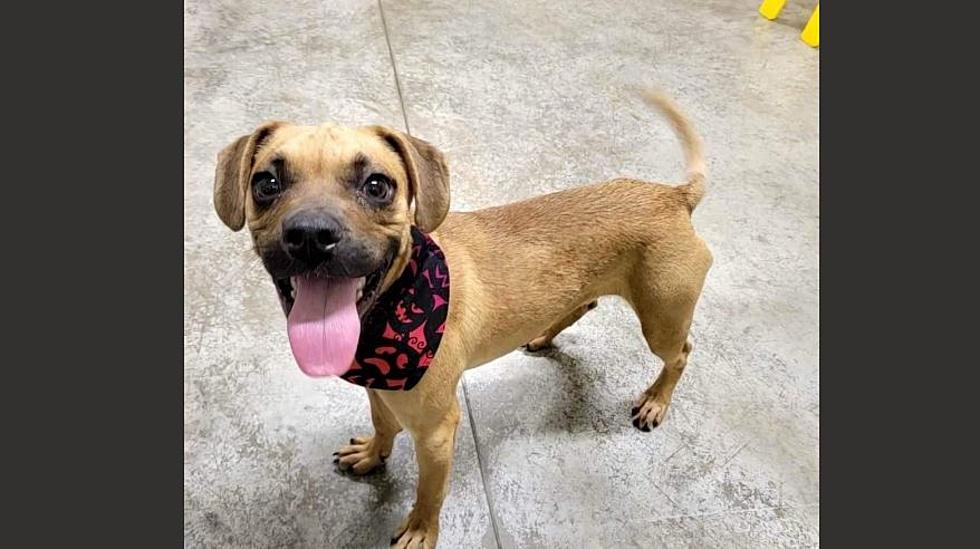 This Little Ball of Energy, Timothy, Is Up for Adoption This Week
Tri County Humane Society
Meet Timothy! Timothy came to TCHS as a transfer from another facility. Was adopted and returned due to unrealistic expectations. He was around a baby in the home and was too active around the baby. He is a puppy that just needs to learn manners around small children.
Unknown how he does with other dogs and cats. Slow and proper introductions are always recommended when bringing a new animal into the home. It can take weeks or months for animals to settle into their new environment so time and patience are your best tools.
It is not recommended to bring a new animal into the home and immediately introduce it to resident pets. Ask a TCHS staff for tips on how to ease the transition. Regular play sessions with your new friend will help burn off energy and build a bond of trust. We recommend providing them with lots of durable toys such as Kongs, Nylabones and Benebones.
A trainer would be a good idea to help them build confidence and learn manners. They should be fed measured portions of a high-quality puppy food to help them maintain a healthy weight and long-term health.
Come meet Timothy today! Donations and adoption fees help cover the cost of spay/neuter surgeries, microchipping, vaccinating, de-worming, any medical procedures and general care.
DEPOSITS MAY BE PLACED ON ADOPTABLE ANIMALS by calling 320-252-0896
The Tri-County Humane Society is an independent, nonprofit animal shelter in St. Cloud, MN, providing quality services to people and animals since 1974.
Visit Animals
Monday - Thursday:  12 - 6:00pm
Friday:  12 - 8:00pm
Saturday:  11am - 5:00pm
Sunday:  12 - 5:00pm
Shelter Store Opens Earlier
735 8th Street NE
St. Cloud, MN 56304
WOOF: These are the most popular dog breeds in America
RANKED: Here Are the 63 Smartest Dog Breeds
Does your loyal pup's breed make the list? Read on to see if you'll be bragging to the neighbors about your dog's intellectual prowess the next time you take your fur baby out for a walk. Don't worry: Even if your dog's breed doesn't land on the list, that doesn't mean he's not a good boy--some traits simply can't be measured.
LOOK: The least obedient dog breeds
More From 1390 Granite City Sports