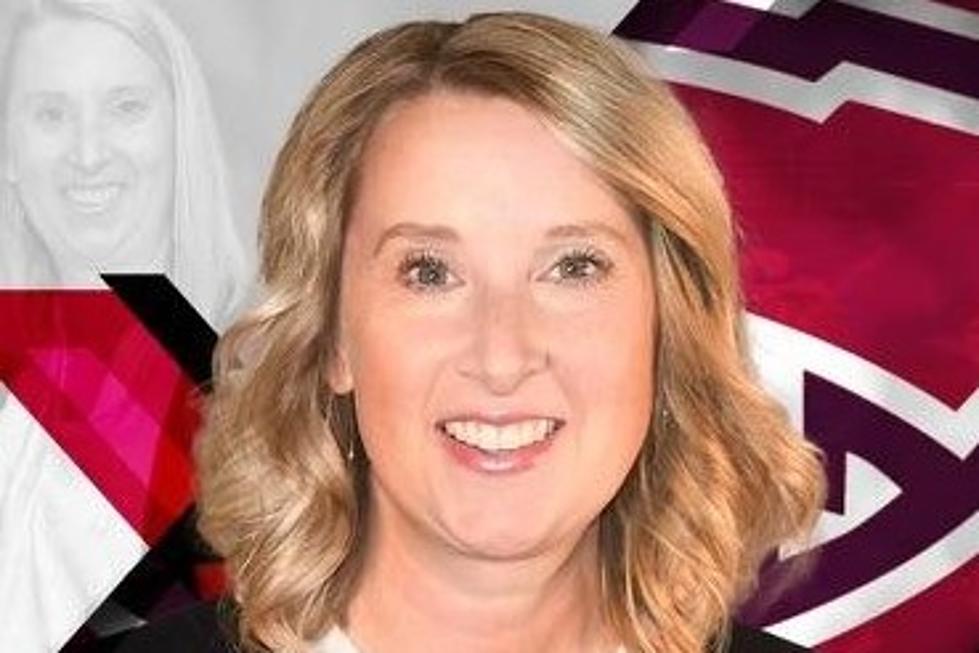 SCSU's Schreiner Has This Vision For The Athletic Department
photo courtesy of scsuhuskies.com
Holly Schreiner is the new Director of Athletics for St. Cloud State University as of last week.  She was appointed as Interim Director of Athletics at SCSU in June of 2022 when Heather Weems left the school to become the Commissioner of the NCHC.  Schreiner says she is really excited about the future of the Department and that SCSU has been home for her for so many years.  She is a St. Cloud State University graduate and has worked in various roles in the Athletic Department for the past 18 years.
Now that Schreiner is no longer the interim Director of Athletics she says she is more free to plan for the future of the department.  She says it is important to position themselves well in the community and with the NCAA and they would like to be the leader in doing so.
NIL money has become a more important aspect of college athletics over the past few years.  Schreiner explains that it is a challenge but knows it is a part of college athletics that they need to work with.  She says the transfer portal doesn't have to be a negative as long as each program is structured the right way.  Schreiner indicates the transfer portal is there for those who needs it but they haven't had many asked to be put in it.  She says their goal is to build a student athlete for 4 years and give them a good athletic experience and a great education.
Schreiner says she feels Athletics have the support of the rest of campus.  She indicates their students have a higher graduation rate, grade point average and retention rate than the average student population.  Schreiner says athletics also bring in a consistent amount of students to campus each year and they are high quality students.
St. Cloud State has no plans to eliminate sports or change NCAA affiliation. Schreiner says they are happy with their Division I men's and women's hockey programs and the other sports which are Division II.  She also is pleased with the NCHC and NSIC affiliations.  Schreiner says the NCAA and NSIC have sports requirements so that means the sports they do have, they need to keep.
If you'd like to listen to my conversation with Holly Schreiner it is available below.
Come Visit St. Augusta, Minnesota in Pictures
More From 1390 Granite City Sports