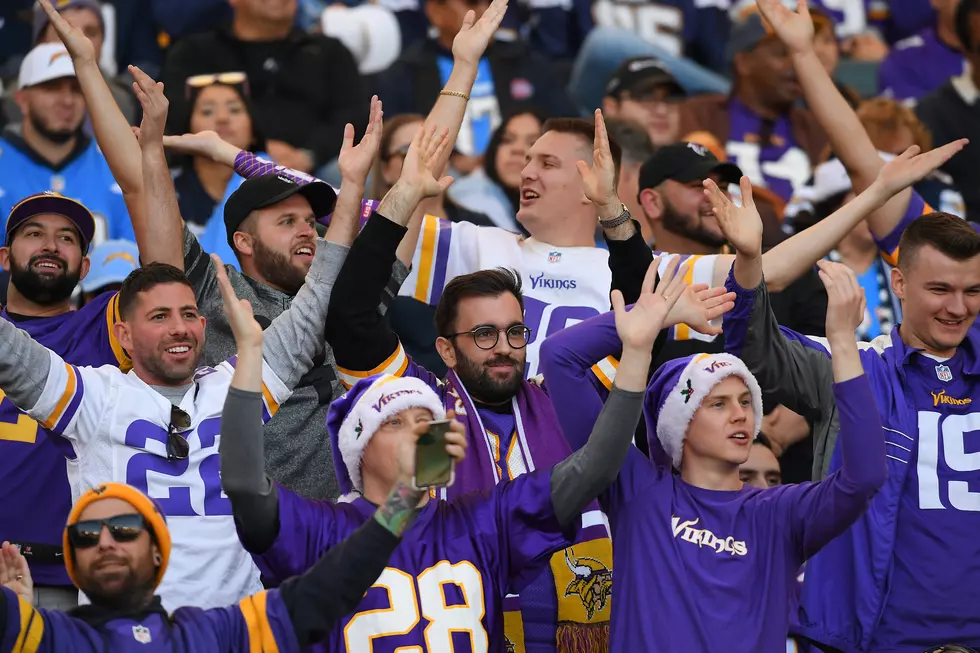 Getty Images
The Minnesota Vikings beat the Los Angeles Chargers 39-10 in front of approximately 25,000 Vikings fans and six Chargers fans in Los Angeles on Sunday afternoon. Minnesota is now 10-4 on the season.
The Vikings forced seven turnovers defensively and played a balanced offensive game to steamroll Los Angeles. The Chargers actually led the game 10-9 at one point.
Minnesota will host the Green Bay Packers on Monday, December 23rd. The game can be heard on AM 1240 and FM 95.3, WJON.
More From 1390 Granite City Sports