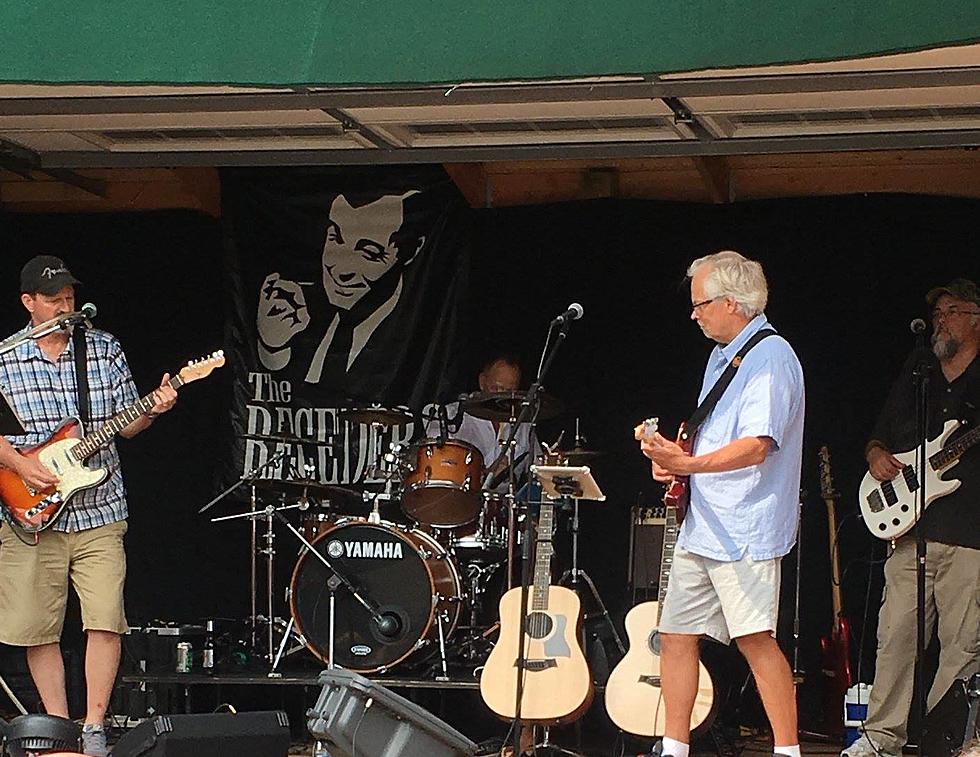 The Receders Have Just 2 Shows Left in 29 Year Career
The Receders, via Facebook
UNDATED (WJON News) -- A popular central Minnesota band has just two more gigs left before they call it a career.
The Receders will be at The Ultimate Sports Bar in Waite Park on Friday, July 21st from 7:30 p.m. until 10:30 p.m., and then they'll be at Pearl Lake Lodge in Marty on Sunday, August 13th from 2:00 p.m. until 6:00 p.m.
The Pearl Lake Lodge also just happens to be where it all began for The Receders 29 years ago. 
Bill Hatling is one of the founding members of the band that was formed back in 1994. He says they've always played rock and roll, mostly performing around central Minnesota.
Original members of the band included;
Pete Nelson - Guitar & Vocals
Mike Orr - Piano & Vocals
Mike Graham - Bass & Vocals
Bill Hatling - Drums and Vocals
They have headlined at Summertime By George three different times.
Back when it first started and they just had the mobile stage, we did that two different times.  And then once the new stage got built, we were up on the stage as the inaugural band.
Hatling says they also had to opportunity to warm up for the Fabulous Armadillos one year for Joetown Rock in St. Joseph.
He says, along with their countless number of live shows, they also recorded two CDs. The first one, called "One Night Stand" was released in 2008.
It took us a good year I believe to produce it.  We worked with the guys at Rock House Studios, the Vee boys.  It turned out fabulous.  And then we went on tour of course as you do when you have a CD.  We debuted it one night at the Pioneer Place.
Their second CD, "A Light Shade Of Grey" was released in 2013.
Current members;
Pete Nelson - Guitar & Vocals
Ross Jenkins - Guitar & Vocals
John Kirchner - Bass & Vocals
Bill Hatling - Drums and Vocals
READ RELATED ARTICLES
Highest-Rated Free Things to do in Minnesota, According to TripAdvisor
Stacker
compiled a list of the highest rated free things to do in Minnesota from
Tripadvisor
.
More From 1390 Granite City Sports