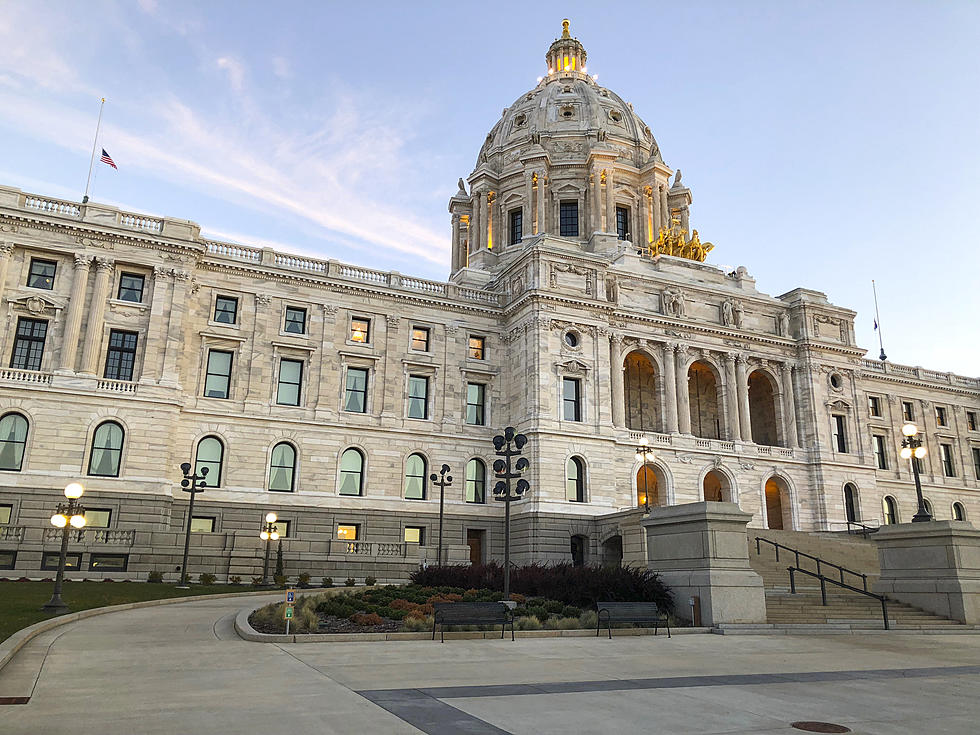 Shadows and Spirits Tours at Minnesota State Capitol
Minnesota Capitol, Minnesota Historical Society
ST. PAUL (WJON News) -- This fall you can see the Minnesota State Capitol the way it would have looked when it opened back in 1905.
The Shadows and Spirits tours will be happening during two weekends in October.
Site Manager Brian Pease says the tour is different than the regular day tour and it is a unique experience to see the capitol in the evening.
We recreate all the historic lighting in the building, so it is as if you are walking into the building in 1905 when it opened to the public for the first time.  And, as you tour through the building, you run into historical characters who tell you stories about different parts of the building or some role they might have played.
Pease says the tour starts at the Capitol Rotunda with stops at the Governor's Reception Room, the Senate and House Chambers, and the Supreme Court.
Pease says it took nine years to build the capitol which opened to the public in 1905 as a showplace.
It had electric lights, which is one of the neat parts of lowering the lights this is what is would have looked like in 1905 if you were here in the evening, because they didn't have a lot of options with electric bulbs at that time.
The one-hour guided tours are October 19th through the 21st and October 26th through the 28th. Pease says this is their biggest special event of the year and the tours usually sell out, so if you want to go you should reserve your tickets soon.
The cost for tickets is $15 for adults, $13 for seniors, $11 for children.
The Minnesota State Capitol was completely repaired and restored from 2013 through 2017.
If you can't make it to one of the special evening tours, the Capitol does have regular day tours Monday through Friday from 9:00 a.m. until 4:00 p.m. and Saturday from 10:00 a.m. to 3:00 p.m.
READ RELATED ARTICLES
175 Years of Benton County History
More From 1390 Granite City Sports