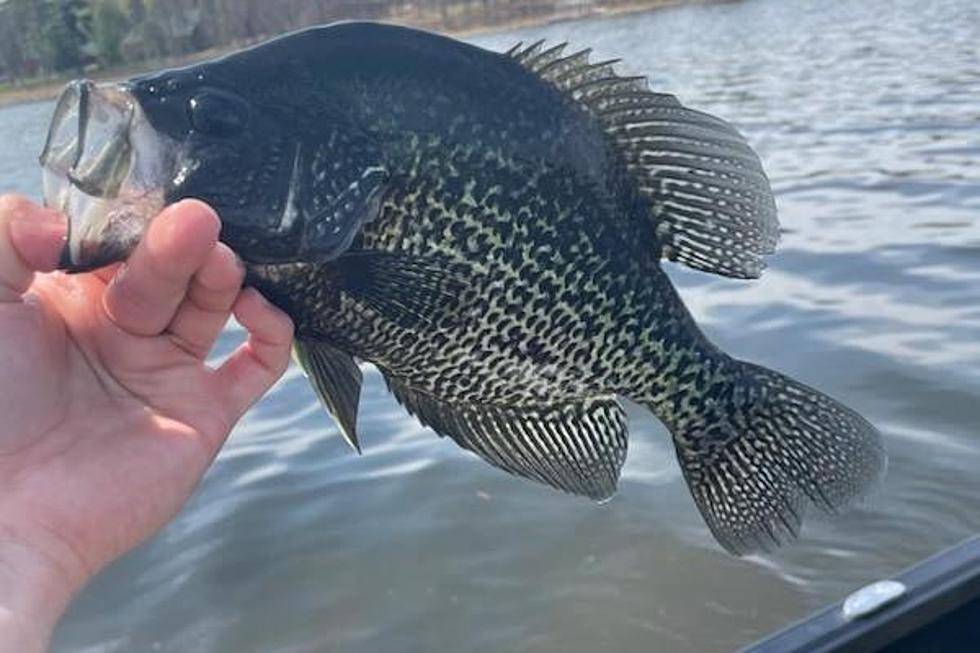 Schmitt: Where Fish Were Biting On the Opener
photo courtesy of Glen Schmitt
Last weekend was the Minnesota walleye fishing opener.  Glen Schmitt from Outdoor News joined me on WJON and discussed where the fishing was good and where it wasn't.  He spent his fishing opener on Leech Lake in Walker and explained it wasn't a good opener for him and probably the slowest for him since he's been going there for the past 14 years.  Schmitt said they did catch fish in the morning of the opener but did much better pan fishing the day before the opener.
Schmitt said there were some lakes up north that did really well including Red Lake and Lake Winnigigosish.  He said those two lakes may have been the best on the opener in the entire state.  Schmitt went on to say the lakes around Ely were really good with accounts of lots of walleye, northern pike, stream trout, lake trout and crappies being caught.  He explained that Lake Vermillion also did well along with Lake of the Woods and Gull Lake near Brainerd.
The southern portion of the state had a lot of rain Saturday which Schmitt said made it difficult for fishing which includes the Windom, Marshall and Mankato areas.  He says that limited the amount of people who came out to fish.
Schmitt says locally it was a mixed bag with some good bites and some not so good.  He says Lake Koronis near Paynesville and the Richmond/Cold Spring horseshoe chain of lakes did well.  Schmitt says water levels are close to normal locally and water temperatures are in the low 60s.
The best time to fish continues to be early in the day and late in the day according to Schmitt.  Locations to look for fish continues to be in 8-10 feet of water range, in channels, bays and shorelines.  He prefers minnows and says most if not all bait shops are in good supply of live bait.
If you'd like to listen to my conversation with Glen Schmitt it is available below.
Come Visit Fairhaven, Minnesota in Pictures
More From 1390 Granite City Sports