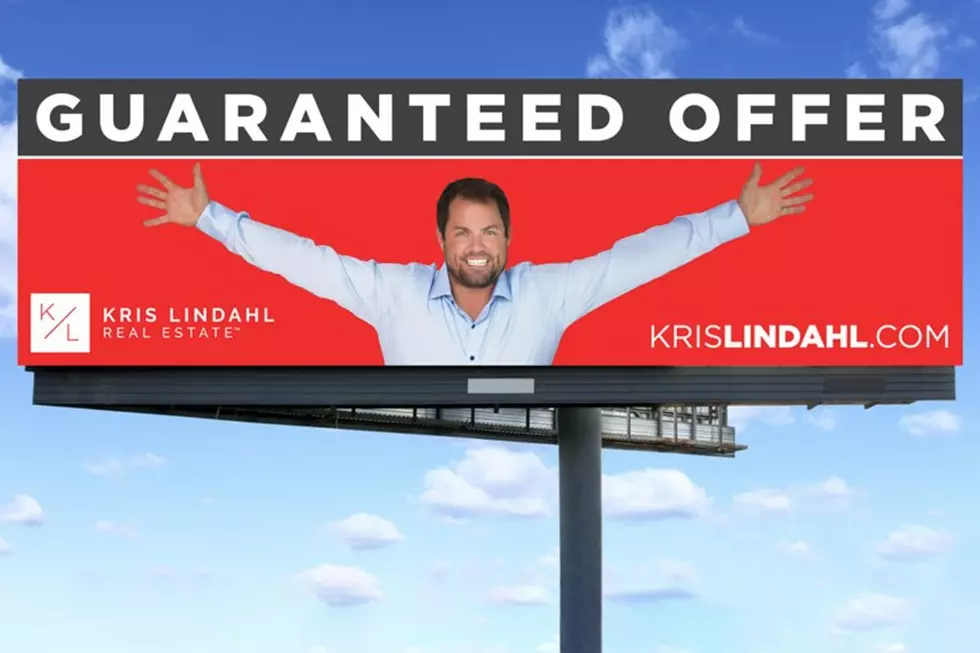 MN Realtor With 'Long Arms' Donates 'Twin' Beds After Twins Season Ends
Kris Lindahl Real Estate via Facebook
You might have seen a certain Minnesota realtor's billboards before, especially along a stretch between St. Micheal/Albertville and Maple Grove along I-94. You'll know that you've seen them as they feature the realtor with his arms spread WIDE OPEN as if offering to give you a hug or to show you how much he wants your business. Well, this same guy is putting his money where his billboards are, as he is donating 90 mattresses to kids in need after the Twins season ended in the playoffs.
90 Twin mattresses to charity - everyone wins in the battle of the billboards.
Like every fan, I thoroughly enjoyed each moment, from the thrilling series with the Astros to our billboard battle with

Jim Mcingvale

.
Be Generous is our number 1 core value, and because Mattress Mack was such a good sport,

Kris Lindahl Real Estate

is donating one Twin mattress for every Twins win this season to local nonprofit

My Very Own Bed

- for a total of 90 between regular season and playoff wins. We're also donating 3 billboards to their cause, one for every postseason win.
We're passionate about giving back, and we've loved donating our time, money, and billboards to My Very Own Bed over the years. Donating to them was a natural fit after having a little fun with Houston's biggest fan.
We have a blast with billboards, but our primary mission is to Be Generous and support others.
And, as much as it pains me, Congratulations,

Houston Astros

and Mattress Mack.
The final message from this real estate magnet came after the Twins were beat by the Astros in Game 4 of the ALDS, losing the playoff series 3 games to 1.
During the playoff series with the Astros, there were billboards bought in both Houston and Minnesota that featured messages from both the Minnesota real estate agent, and the Astros million-dollar betting fan, Mattress Mack.
Personally, I think the move is a class act, but given how much both these guys make in a year, they should be donating beds to needy kids regardless.
LOOK: The largest lottery jackpots in US history
Stacker
compiled a list of the 15 largest lottery jackpots in U.S. history from news reports and lottery press releases.
[This list is current as of July 25, 2023.]
Gallery Credit: Chandler Friedman
LOOK: These are the 100 best cities to raise a family
Gallery Credit: Emily Sherman
11 Bad Laundry Habits to Break Immediately
Save time, money, and frustration with these simple laundry life hacks.
Gallery Credit: Danielle Kootman
More From 1390 Granite City Sports