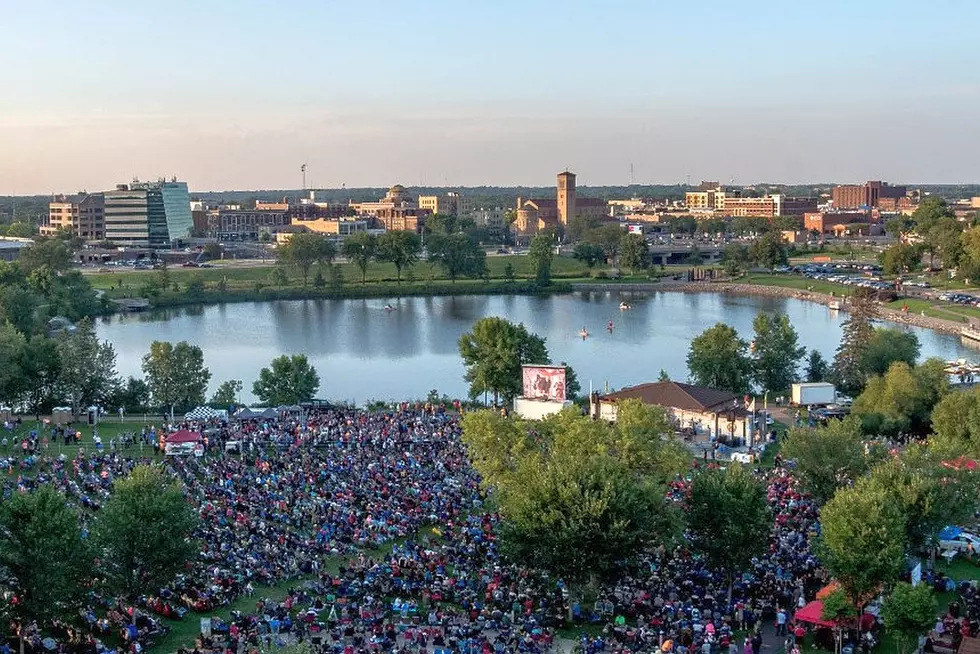 Johnny Holm Band Headlining First Night of Summertime By George
Summertime By George
ST. CLOUD (WJON News) -- The 12th season of Summertime By George kicks off Wednesday night at Eastman Park in St. Cloud.
This year's concert series hosted by the St. Cloud Rotary Club will feature eight nights of live music.
Entertainment Committee member Kimberly Magnuson says the shows will be broken up into groups this year.
A three-show set and then we'll take a break over the week of July 4th, and then we'll do another three-show set and take a break the first week of August, and we'll do the final two shows of the season.
The headliner to kick off the series Wednesday night is The Johnny Holm Band.
She says something new this year is they will have two Power Nights.
Right before the first break week on June 28th, we've got our first Power Night.  What that is we've got two headlining acts that perform back-to-back on the same night.  So there won't be an opening act.  A headlining act at 5:00 p.m. and a second headliner at 7:30 p.m.
The Power Night on June 28th has the Church of Cash followed by The Killer Vees. The second Power Night on August 16th is Collective Unconscious paying tribute to Paul McCartney and Wings followed by Mason Dixon Line.
There will also be a special singer-songwriter night on July 26th.
The music starts at 5:00 p.m. each night.
Besides the live music, as always you'll also be able to buy food and beverages at Summertime By George. And, new this year, there will be a petting zoo, inflatables for the kids, and ax throwing for the adults.
Magnuson says the Rotary Club continues to organize the summer concert series because they want to have a community event that draws people together and enjoy summer.
READ RELATED ARTICLES
40 Things to Do in Central Minnesota This Summer
More From 1390 Granite City Sports