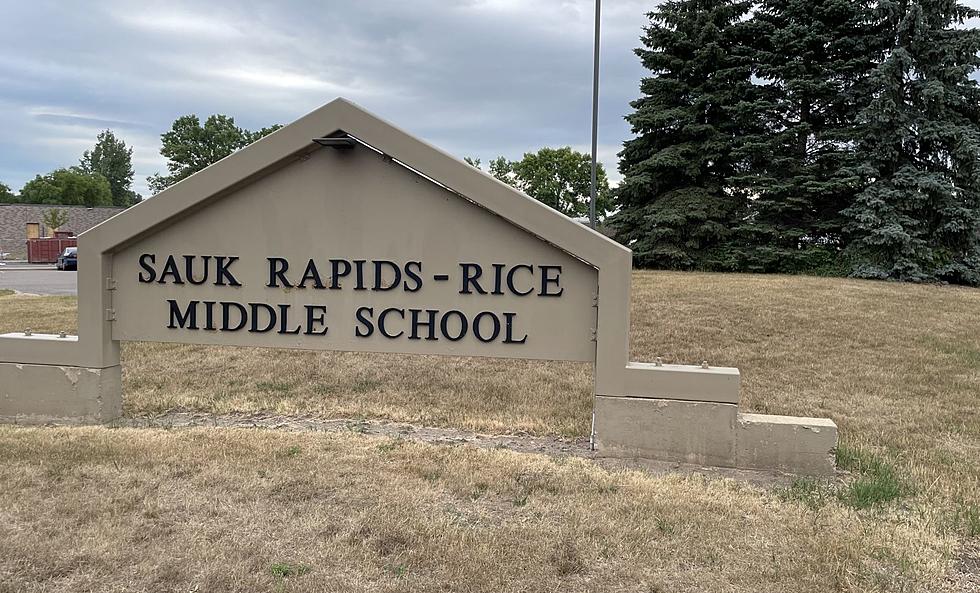 Indoor Pickleball Coming to Sauk Rapids-Rice Middle School
Sauk Rapids-Rice Middle School, photo by WJON.com's Jim Maurice
SAUK RAPIDS (WJON News) -- Work on a big remodeling project at the Sauk Rapids-Rice Middle School continues this summer. The district is transforming the long-closed pool area into a multi-purpose space.
Superintendent Brad Bergstrom says the pool is about three-quarters full now and it is on track to be finished by January 1st.
He says once it's done, it will be a space the whole community will be able to utilize.
As we were planning for what we need to have for our students, we also thought about what the community needs.  One of the things that will be a part of that space is three pickleball courts.  I've already had people come up to me and ask if they can reserve times for that space once it opens up.
Bergstrom says the brickwork on the outside of the middle school is also continuing.
As for this year's budget for the Sauk Rapids-Rice School District, Bergstrom says an increase in the funding formula that was passed by the State Legislature helped them get closer to a balanced budget. However, they still had a $600,000 deficit which they adjusted for by not filling some positions of staff who retired or left the district, and they also eliminated five positions.
When school starts this fall all students in Minnesota will have access to free breakfast and lunch. Bergstrom says while the opportunity for free meals is great for kids and families, it does pose a challenge for school districts.
He is urging all families in the district to still fill out the Education Benefits Form.
families still need to fill out that form often times known as the Free and Reduced Lunch form.  I really want to encourage all of our families to fill that out.  It does provide opportunities for families for reduced fees with activities and other things in the district.
Bergstrom says those forms are also used to determine extra funding to help students, especially at the elementary level, and the Minnesota State High School League uses that information to help determine what class the high school sports teams are assigned.
Of course, this will be an issue for every school district in the state with this being the first year of the free meals for all program.
READ RELATED ARTICLES
Here is the lineup of The 2023 Minnesota State Fair Grandstand Concert Series
More From 1390 Granite City Sports