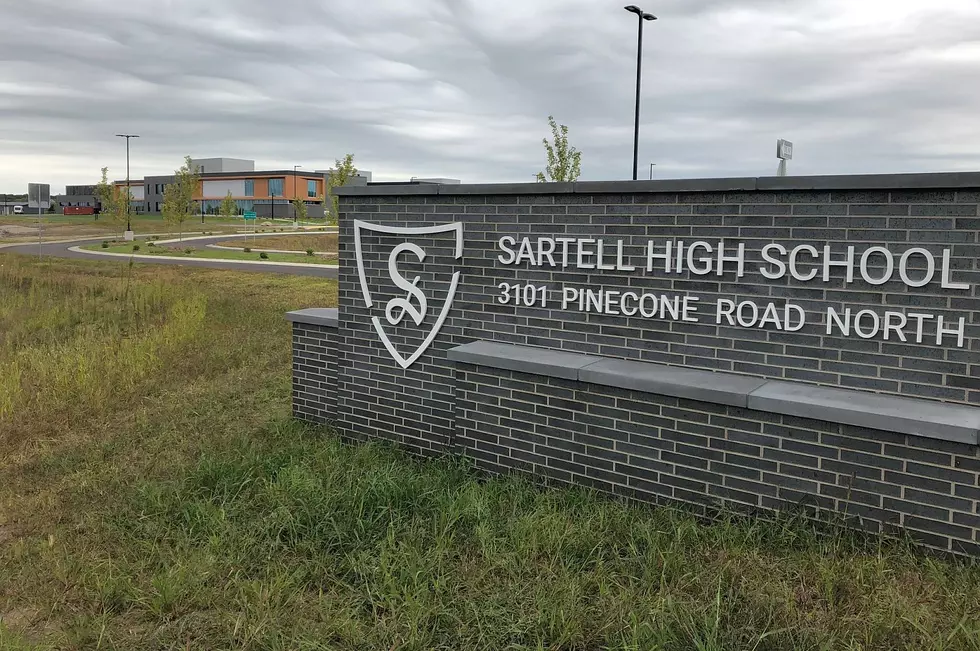 First Step Of Many To Finding New Sartell-St. Stephen Superintendent
Sartell High School, photo by WJON.com's Jim Maurice
SARTELL (WJON News) -- The Sartell-St. St. Stephen School District will take its first step to finding a new permanent superintendent Thursday. At a work session at 5:30 p.m., the school board will participate in a workshop by the Minnesota School Boards Association titled, "Hiring the Right Superintendant."
Some of the topics in the workshop are: beginning your search, search timeline, and board-superintendent relationship. Interim Superintendent Tom Lee says the workshop is the first of many steps:
"The consultant is going to give them all of their options hopefully by the end of tomorrow or maybe a subsequent meeting they narrow those options down about what components they want as part of their search, and then they'll put a timeline together including the various components and then they'll publish it."
Lee says the board hopes to be able to hire a new permanent superintendent by late March next year. The work session can be viewed live through the district's YouTube channel.
---
READ MORE FROM AUTHOR PAUL HABSTRITT:
---
This $1 Million Home in Sartell Has an Indoor Basketball Court
Check Out Sartell's Country Lights Festival
8 Tips for Avoiding Car Theft in St. Cloud
More From 1390 Granite City Sports