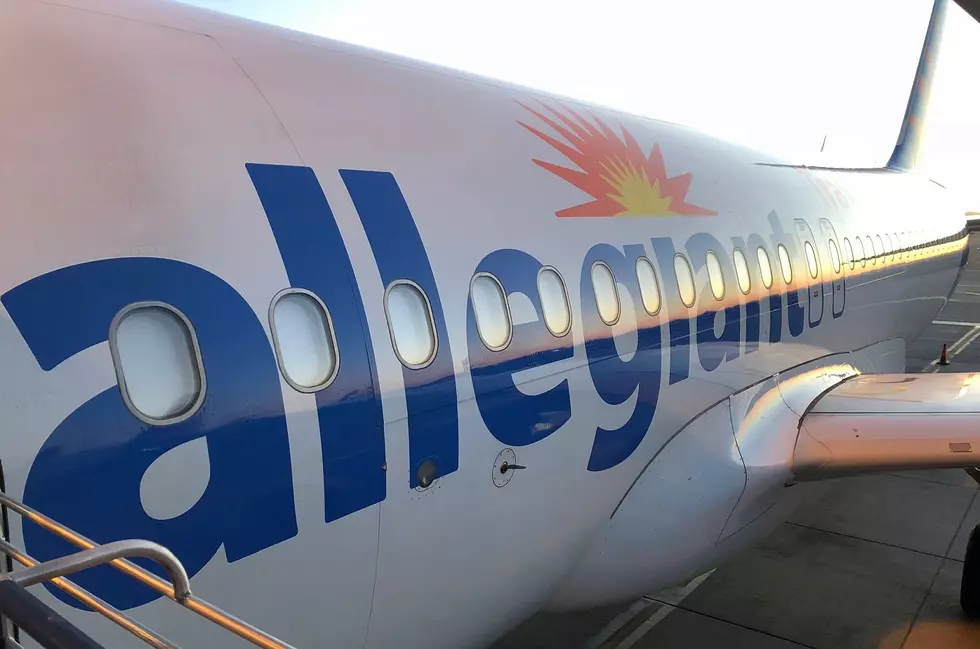 Allegiant Flights Winding Down for the Season in St. Cloud
(Jim Maurice, WJON)
ST. CLOUD (WJON News) -- The Allegiant Airlines flights out of St. Cloud are winding down for the season.
The last flight to Punta Gorda, Florida is Sunday, May 14th, and the last flight to Mesa, Arizona is Monday, May 15th.
St. Cloud Regional Airport Director Bill Towle says the seasonal flights to the warm weather destinations continue to be popular.
Almost the same as last year about 30,000 passengers for the year.  Last year was 30,500. But we've also had four or five fewer flights.
Towle says those flights were about 93 percent full, which is very high for industry standards.
And despite the record-breaking snow this season, only one Allegiant flight was impacted by the weather.
Allegiant stopped offering year-round flights to Mesa about three summers ago, but Towle is hoping to get those back next summer because the airline has been buying more planes.
He says also continues to talk to Allegiant executives about other possible destinations in the future and one location that came up is potentially Tampa, Florida.
Previously St. Cloud had direct flights to both Orlando and Destin, Florida.
Towle says they are also continuing to recruit other low-cost airlines to come in and offer leisure flights to other destinations.
READ RELATED ARTICLES
LOOK: Most dangerous states to drive in
More From 1390 Granite City Sports