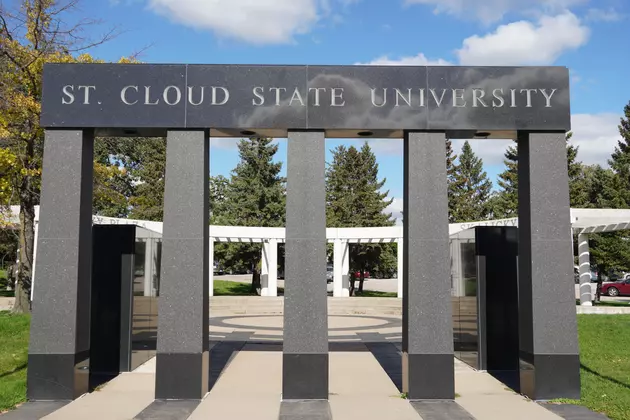 SCSU's Wacker Discusses Campus Safety and Recent False Alarm
Clay Conover, Townsquare Media
On May 8th St. Cloud State at approximately 10:45 p.m., a campus alert was generated and sent via email and text to registered students, faculty, and staff of the Star Alert system for emergency messaging.  There was an error in the campus messages sent at 10:45 p.m., with an email alerting the campus of a suspicious person, and a text of an active shooter.  Just 5 minutes later at 10:50 p.m. an updated alert with the corrected information was sent and an update on the resolution of the situation was sent by 11:20 p.m.  More on this story here.
St. Cloud State University President Dr. Robbyn Wacker joined me on WJON.  She indicated that particular event was just an honest mistake by a team that just pulled the wrong message.  Wacker says they always check and double check their procedures so this type of mistake doesn't happen again.  She says they do have emergency protocols in place and training that has taken place and will continue to happen.  Wacker says their campus is quite safe.  She says they have great relationships with the St. Cloud Police Department and they would be integrated into any serious situation that would happen on campus.  Wacker says they continue to educate and prepare for something they hope will never happen.  She indicated a person on campus that night was a concern for their public safety department so they wanted to err on the side of caution.
The Minnesota State Legislature during the recently completed legislative session approved opportunities for students with household incomes of $80,000 a year or less to receive a free college education at Minnesota Colleges and Universities which St. Cloud State is a part of.  Wacker says they are really excited about that.  She says they are delighted that they will be able to offer a quality education for those lower income students.
If you'd like to listen to my full conversation with Dr. Wacker it is available below.
Come Visit Bowlus, MN With Us in Pictures
More From 1390 Granite City Sports