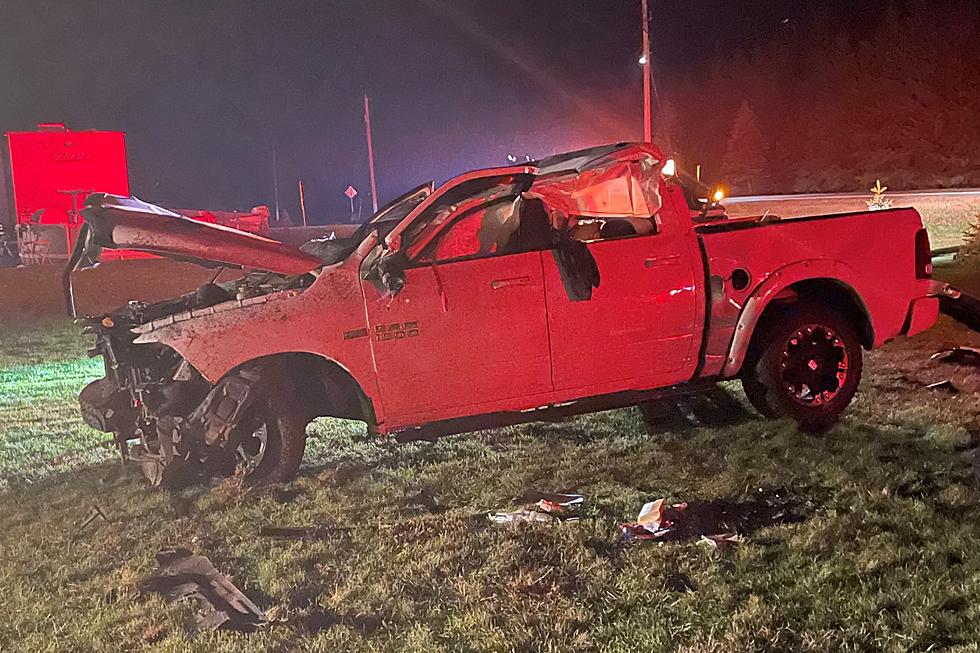 Sartell Man Accused of Crashing Pickup After High-Speed Chase
stearns county sheriff's office
LE SAUK TOWNSHIP (WJON News) -- A man faces criminal charges after allegedly leading authorities on a high-speed chase north of Sartell.
A Stearns County Sheriff's deputy was following a pickup on Stearns County Road 1 just after 8:00 p.m. Tuesday when they saw the pickup driver cross over the fog line several times.
When the deputy tried to initiate a traffic stop the driver, 45-year-old Kevin Johnstone of Sartell, allegedly failed to stop and accelerated at speeds of up to 100 miles-per-hour.
Johnstone eventually lost control near the intersection of Coneflower Lane and rolled several times.
Johnstone had to be extricated from the truck and was taken to St. Cloud Hospital for evaluation of injuries. He faces charges of fleeing police and 3rd-degree DWI.
Come Visit Buckman, Minnesota in Pictures
The Best Dairy-Free Items I've Found Around St. Cloud
Create These Creepy Delicious Cookies For Halloween
More From 1390 Granite City Sports