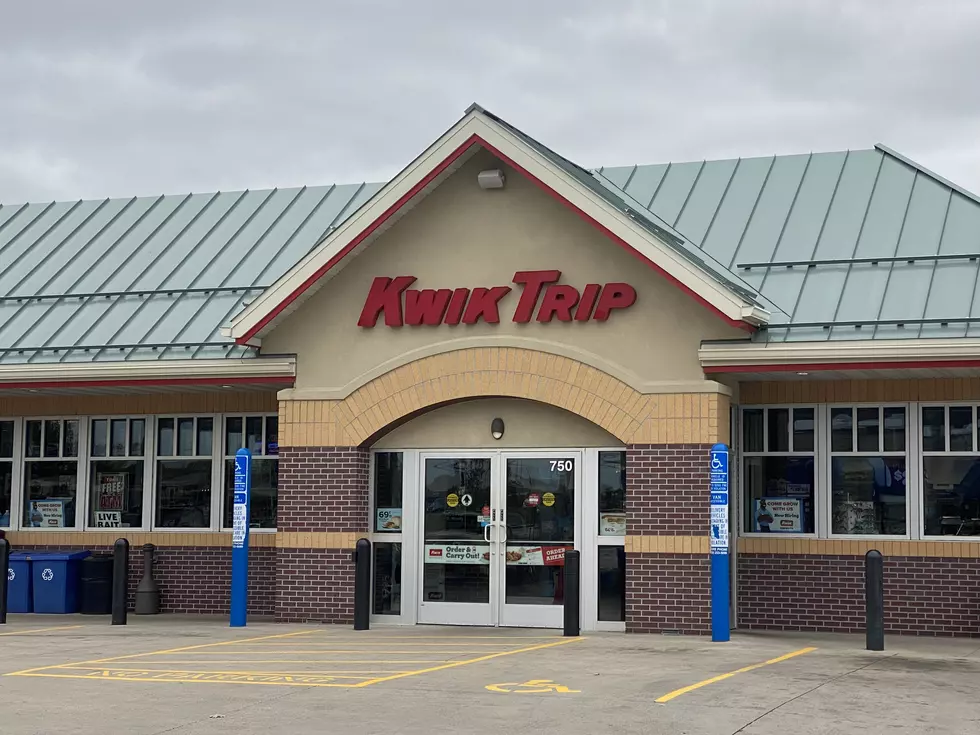 Kwik Trip Now Expanding to the Border of Minnesota in Fargo, ND
Abbey Minke Graves
Kwik Trip, which is based in La Crosse, Wisconsin opened their first store in Eau Claire, Wisconsin in 1965 and now has 800 stores across Minnesota, Wisconsin and Iowa.  Now they are expanding to the border of Minnesota and North Dakota with two stores planned in Fargo.  
A few years ago, I had the opportunity to take a tour of the facility in La Crosse.  It's very impressive.  And one of the things that I learned is that Kwik Trip delivers to every store every day. And everything comes out of La Crosse.  That means that every store that they have has to be within a days drive from La Crosse.  That does limit the locations somewhat.  But they are now going to expand to Fargo, ND.  My guess is that they won't go much further into North Dakota, but it's great for them to expand at least to the border.
Before people knew what Kwik Trip actually was/is, I heard "It's just a gas station".  But no, it really is so much more than that.  It's like a mini grocery store, bakery, coffee shop, truck stop, and also yes, a gas station.
I know people who stop there daily on their way to work, grab a quick lunch or dinner, get a car wash, or a number of other things.
One of the best things about a Kwik Trip is the fact that they have the cleanest bathrooms.  If at any time you don't find the bathrooms clean, let anyone at Kwik Trip know, and they will make sure to make it right.  If you have had to travel on the road at any time and have had to use gas station bathrooms, you know how bad some of them can be.  Not at Kwik Trip.  They talk about how clean their bathrooms are - they take pride in that fact.
So good news - when traveling to North Dakota, soon you will be able to take advantage of two new Kwik Trip locations. You can see exactly where those locations are planned here through the Inforum.  
LOOK: These are the richest women in America
Gallery Credit: Madison Troyer
CHECK IT OUT: See the 100 most popular brands in America
More From 1390 Granite City Sports