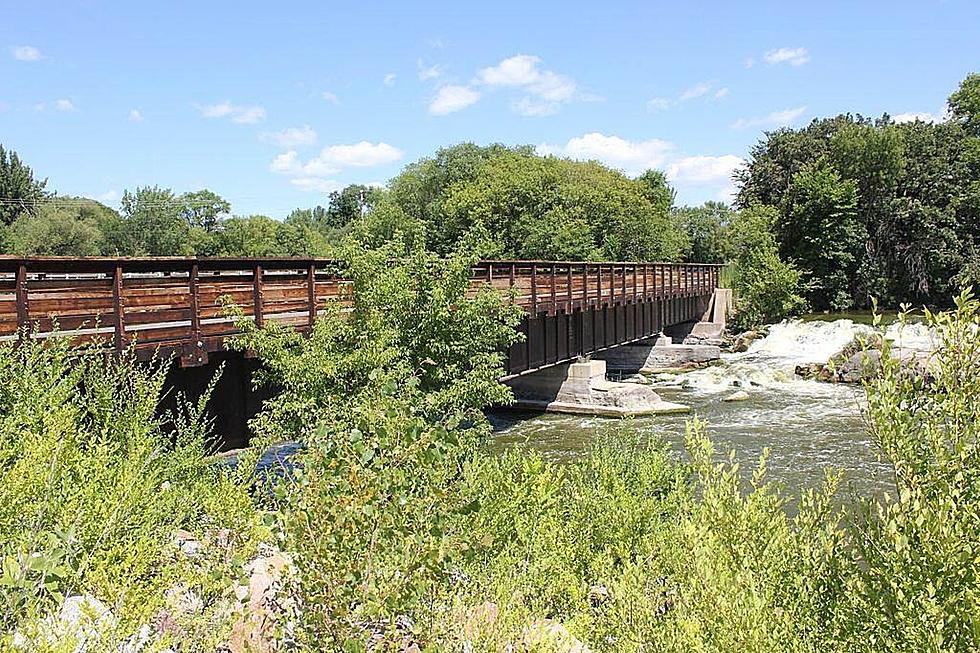 Cities To Vote On Donating Rocori Trail
Rocori Trail Construction Board
COLD SPRING (WJON News) -- The City of Cold Spring will be voting on whether to donate a trail at Wednesday night's city council meeting. The Rocori Trail Construction Board is asking the cities of Cold Spring, Richmond, and Rockville to donate the Rocori Trail to the Minnesota Department of Natural Resources.
The RTCB says it makes sense to donate the trail for continuity reasons since the DNR maintains the Glacial Lakes Trail and the two trails connect to each other. RTCB Chair Kevin Mooney says it was always part of the long-term plan to donate the trail to the DNR:
"It was always in the back of our minds and we always knew it was there, but of course, we spent you know nineteen years constructing a trail, and now the trail is complete so it's kind of actually kind of the next phase is making it part of the state trail system."
Mooney says the cities get the added benefits of not having to carry liability insurance, and not having to take care of long-term maintenance of the trail. All three city councils will need to approve the donation. The RTCB is a joint powers board made up of representatives from Cold Spring, Richmond, and Rockville.
LOOK: The most popular dog names of 2022 in every state
Hey dog lovers, check out this awesome list of the most popular dog names in 2022 for every state, and get ready for some serious cuteness overload.
Gallery Credit: Amber Spencer-Knowles
Take a Fall Walk Through Bob Cross Nature Preserve
LOOK: Here are the pets banned in each state
Because the regulation of exotic animals is left to states, some organizations, including The Humane Society of the United States, advocate for federal, standardized legislation that would ban owning large cats, bears, primates, and large poisonous snakes as pets.
Read on to see which pets are banned in your home state, as well as across the nation.
Gallery Credit: Elena Kadvany
More From 1390 Granite City Sports