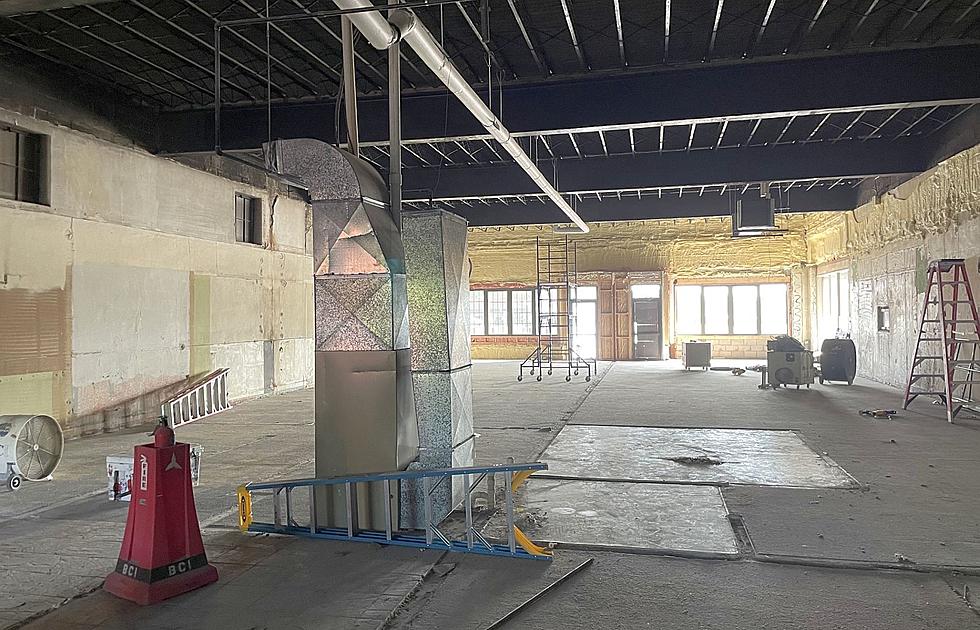 Bonding Money Allows Children's Museum to Complete Construction
Great River Children's Museum., photo by WJON.com's Jim Maurice
ST. CLOUD (WJON News) -- The Great River Children's Museum now has the money it needs to finish construction and open its doors.
Executive Director Cassie Miles says the $7 million they were awarded in the state bonding bill, along with the previous donations they received, has gotten them across the fundraising finish line.
She says they are targeting an opening by the end of 2024.
While it may not look like it as you drive by the building along 7th Avenue in downtown St. Cloud, there has already been a lot of work done. The demo work and interior wall removal have been completed.
Miles says their eight mainstay exhibits are also already being built offsite. Two of the new exhibition spaces will be outside.
It's really important for us to offer outdoor spaces.  We take for granted sometimes that not everybody has access to a quality outdoor space to enjoy some fresh air and play.  We'll have an outdoor exhibit space on our main level near our grand entrance and a roof top space that can be programmed and to be rented out.
Miles says the east side of the building along 7th Avenue, which will become the back of the building, will have a new three-story glass atrium that will also bring in a lot of natural light into the museum.
She says they'll actually be staffing up soon with somewhere between 11 and 20 full-time staff and 15 to 30 part-time staff. She says a portion of the job requires you to be able to play and interact with the children.
Miles says the children's museum will be another great amenity to the downtown.
Downtown to me is an arts and cultural hub.  We are part of the culture.  We bring people together through a public space where you can have your life enriched by all of those experiences that other people are having nearby as well.
Miles says while they've raised enough funds to finish construction and open their doors, fundraising will always continue for things like access and programs and paying staff members.
The museum is expected to welcome more than 125,000 visitors each year and draw children from 60 school districts in a 12-county area.
The Great River Children's Museum will be the second-largest children's museum in Minnesota with 31,000 square feet of space.
READ RELATED ARTICLES
175 Years of Benton County History
More From 1390 Granite City Sports