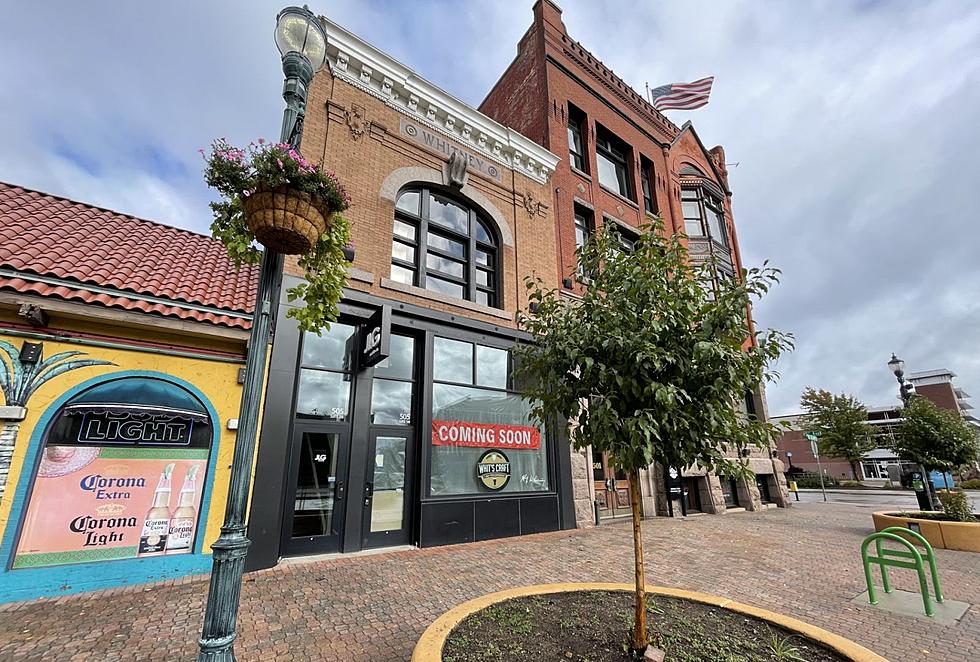 Whit's Craft in Downtown St. Cloud Sets Opening Date
Whit's Craft, photo by WJON.com's Jim Maurice
ST. CLOUD (WJON News) -- Craft beers from across Minnesota will be featured on the new tap wall opening soon in downtown St. Cloud.
Rob Hartley and his wife Jean are the co-owners of Whit's Craft which is scheduled to open to the public on Friday, October 13th.
He says the 40-tap lines will have beers, seltzers, and ciders from Minnesota-based breweries. There will also be three wine taps. They are planning to rotate the taps frequently.
The way the self-pouring experience works is you check in with the host who will take a credit card and check your license and then issue you a wristband. You'll be pre-cleared for up to 38 ounces and you can go back for an additional 18 ounces.
Hartley says they are working with four distributors for a wide variety of Minnesota-made beers.
And we're also not only working with distributors but directly with local breweries that may not have a distributor.  So we'll be able to go there and purchase a couple of kegs of something and bring those in that you might not have had other than going to their taproom.
Hartley says the decor in the historic A.G. Whitney building will honor the city's past including a mural as you walk in the door.
We hired an artist that my wife knows and she painted a nice mural for us with an old town theme on it.  Most of the pictures (once we get them up) are of old town downtown St. Cloud in the 1900s.
Reclaimed barn wood has also been installed.
Whit's Craft is planning to have specially themed nights including weekly trivia and bingo games, and monthly taproom takeovers.
Whit's Craft is at 505 West St. Germain Street. Hartley says they are very excited to open and be a part of downtown St. Cloud.
Once they open, their regular hours will be Monday through Friday from 4:00 p.m. until 10:00 p.m. and on Saturdays from noon until 10:00 p.m.
To start with they'll have a capacity of up to 50 people until they can replace the HVAC system, after that their regular capacity will be up to 80 people.
READ RELATED ARTICLES
Top 20 Minnesota Breweries From All Over the State
Top breweries in the Minnesota ranked according to Brewery Stars with representation from all over the state
Gallery Credit: Megan Zee
More From 1390 Granite City Sports