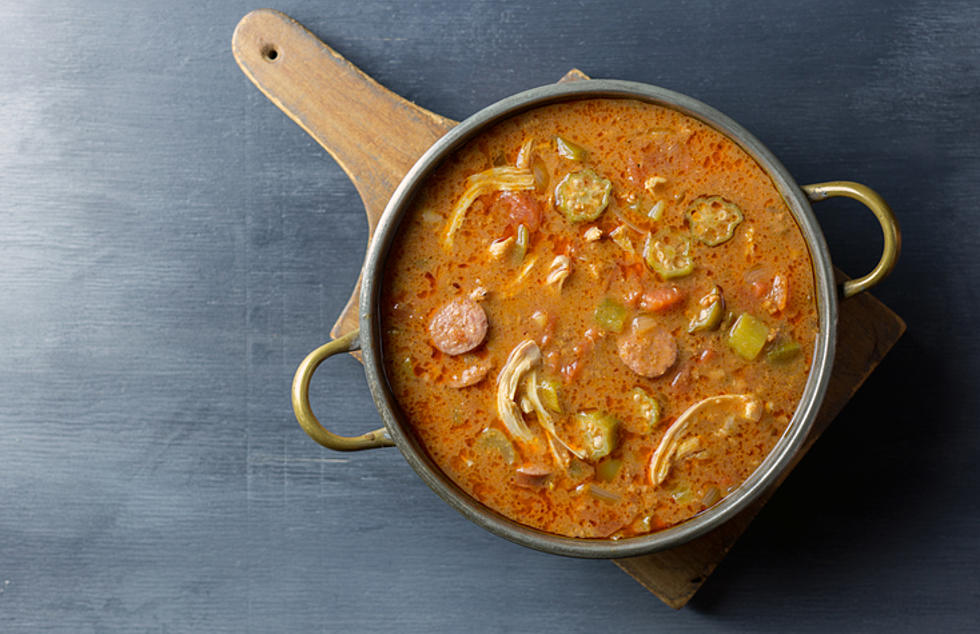 The Flavor of Gumbo in Minnesota is like the hockey, Wild!
Getty Images/iStockphoto
Today (Thursday Oct. 12th) is National Gumbo Day.  Gumbo is a Creole-Cajun entrée that is native to Louisiana but people from all over enjoy the dish. The combination of Creole and Cajun influence can be in the form of a stew or a hearty soup.  Depending on who you talk to, their ingredients of choice can vary to include chicken, sausage, seafood, okra, and greens. There are some who prefer to include tomatoes in their Gumbo, but some diehard fans refuse to even consider adding tomatoes to their dish.  
I started thinking about the origin of Gumbo, and wondering if there is a Minnesota Gumbo? What would be in it? I quickly searched online, and I found a few versions of a was called "Minnesota" Gumbo, but what really picked my interest was from the Minnesota Cultivated Wild Rice Council. There was a Wild Rice Gumbo which is an original creation of the Council according to Jon Dockter, Associate Director. The Original Gumbo dish contains bacon, beef polska kielbasa, peeled shrimp and of course wild rice among several other ingredients.  
But Mr. Dockter also sent me a Wild Creole Gumbo Skillet that was finalist dish in their 2016 "Get Wild with Wild Rice" contest. The smokey flavor of Wild Rice turned out to be a good substitute for the traditional rice that many people use in their Gumbo.  
Of course, it will be your Gumbo, so what you put into it is really up to you. Maybe you can create a Gumbo dish with a Minnesotan name like "Viking Gumbo" or "Skol Gumbo". But whatever you call it, send pictures and the recipe, I'll be wanting to try it. And even if you don't try any type of Gumbo today, these recipes would probably hit the spot on some of the cold days that lie ahead. 
Bits O Bacon Chocolate Chip Cookies
More From 1390 Granite City Sports