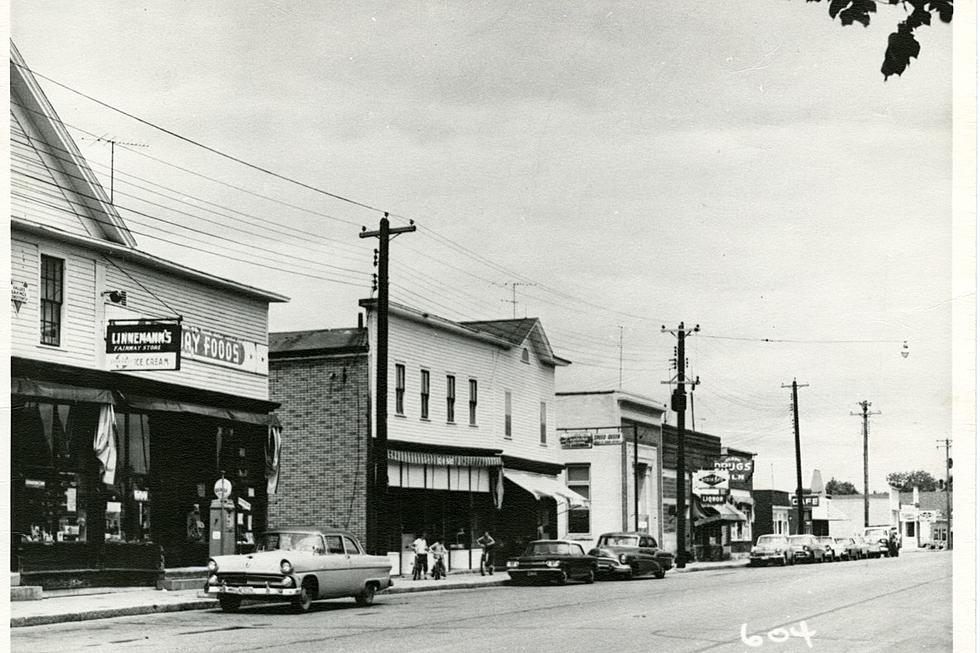 St. Joseph Is More Than a College Town
photo courtesy of Stearns History Museum
St. Joseph is a growing small town in Stearns County just west of St. Cloud with a population of 7,029 according to the most recent census.  The town was originally plated in 1855 and named after the church which was established prior to the town.  St. Joseph was incorporated in 1890 and at one time the area was known as Clinton.  To tell the story of St. Joseph I was joined by longtime St. Joseph residents Marlin Eich and Mayor Rick Schultz.
In the early years of St. Joseph the area was known as Clinton from 1856-1870 due to the Post Office.  Many residents still referred to the town as St. Joseph and when the town was incorporated in 1890 it was called St. Joseph.  Marlin Eich indicated in the 1940s thru the 1960s St. Joseph had many different grocery stores including Loso's, a car dealership and many places to get gas.
St. Joseph has undergone many changes over the years.  Schultz says they have some community staples including the church, monastery, the College of St. Benedict, Kay's Kitchen, La Playette, Sal's, the St. Joe Meat Market, and the Local Blend just to name a few.  He says they have a nice combination of new and old in the downtown.  The new in represented by the shops and lofts which includes Bello Cucina.  Other new businesses in town mentioned by Schultz include Bad Habit Brewery Company and Krewe Restaurant.
St. Joseph is the home of many old and new festivals including Joe Town Rocks, which is celebrated July 3rd each year.  Schultz says Joe Town Rocks is like a town reunion with many people who graduated from area schools gathering together.  The July 4th parade in St. Joe is one of the biggest in the state drawing more than 10,000 people to town each year. Other events in St. Joe include the Millstream Arts Fair, Rock 4 Alzheimers, and the St. Patrick's Pub Crawl to name a few.  Just north of St. Joseph is Rolling Ridge Events where weddings and events are held and during the spring and summer they hold "Wood Fired Wednesdays" which includes music and food/beverage.
Each small town has a group of families that become associated with the community.  Marlin Eich says in St. Joe the names include Loso, Linnemann, Pfannenstein, Rayber, and Reichel.
Mayor Schultz says what makes St. Joe unique is it a walkable, safe community with great shops and restaurants and everyone knows and looks out for one another.  St. Joseph was the location for some tragic events over the years including the abduction of Jacob Wetterling in October of 1989 and the shooting of officer Brian Kleinfelter in January of 1996.
If you'd like to listen to my conversations with Mayor Rick Schultz and Marlin Eich they are available below.
Mayor Rick Schultz
Marlin Eich
Presidential/Vice Presidential Visits to St. Cloud
More From 1390 Granite City Sports