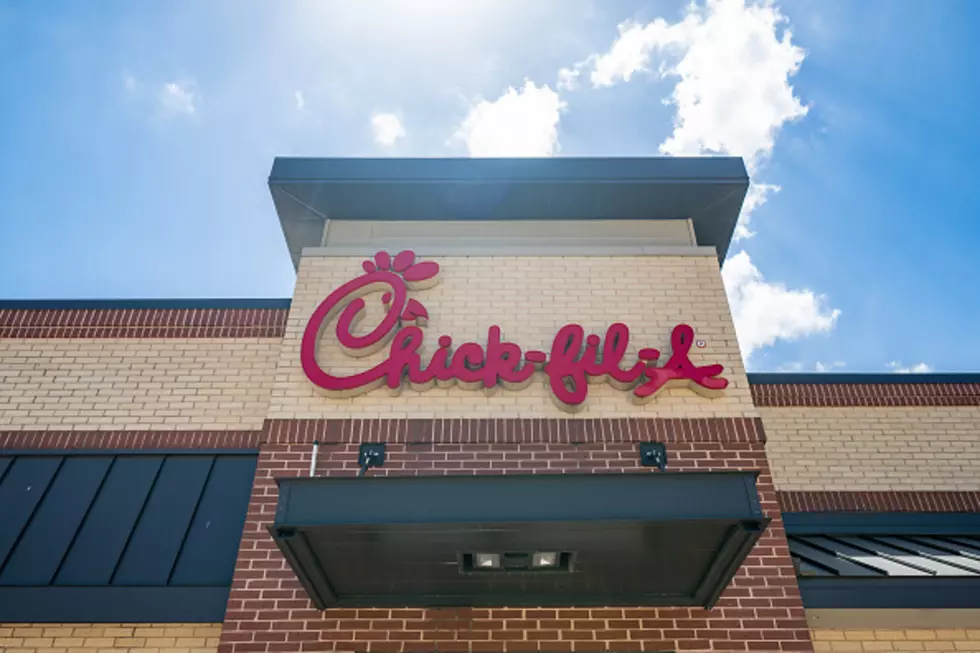 Free Food Always Tastes Better – 8 Days of Free Food at MN Chick-Fil-A
Brandon Bell / Staff/Getty Images
WHAT??  Free Food??  Like everything is free?  Well, no. It's not that crazy.  But there are some free things at Chick-Fil-A for 8 days.  They are celebrating their 10 year anniversary in Minnesota.  Personally, why isn't it for 10 days then?  But that's just me.
Here's the deal:
The "10 Days of Giveaways & Givebacks" event runs Oct. 16-26, according to a news release. 

Eight days will feature free food for Chick-fil-A customers and two days will focus on giving back to the community. 
There are different giveaways going on each day during the giveaway and giveback time period.  There is one catch - you do need to have the Chick - Fil - A app downloaded; at least for a lot of the giveaways.
Monday, October 16th -- This is the first day that they are having a giveaway.  The deal here is a free Chick-Fil-A chicken sandwich.  How do you get this deal?
To claim the offer, Guests can open the app, with location services enabled, and redeem the reward at participating restaurants.  Limit one per person, per Chick-fil-A One account.
Tuesday, October 17th -- Kids under 12 will eat free.  This is a great deal.  If you go there for dinner, you can order a kids meal for kids under 12 from 5pm to 7pm.  Easy.  This is while supplies last, and they will have some kids activities in certain restaurants. St. Cloud has been mentioned, so there's a pretty good chance that something will be happening at the local restaurant.
Wednesday, October 18th  -- Free Chocolate Fudge Brownie.  They had me at Free Chocolate.  This one is also while supplies last, one per person per account (app).
Thursday, October 19th -- This one has a little bit of a twist.  IF you donate something like a hat, or mittens to the 3000 acts of kindness bin at participating restaurants will receive a free chicken sandwich. This is part of the giveback and giveaways portion of the celebration.
Friday, October 20th -- If you place an order for some chicken nuggets via the mobile app, you will receive a free order through the rewards portion of the app.  That will be redeemable on the 23rd of the month.
Saturday, October 21st -- Another one that gives back.  When you purchase a meal, a meal will also go to someone in need.
Sunday, October 22nd -- They are not open on Sundays so we will skip to Monday the 23rd. Free Waffle fries.  Hey- delicious!  You just order through the app, and a free medium waffle fry order will show up in the rewards.
Tuesday, October 24th -- Buy a chocolate chunk cookie, and there will be 2 meals donated to neighbors in need.
Wednesday, October 25th -- Ohh, a yummy chicken biscuit for free when ordered by 10:30am.  One per person while supplies last.
Thursday, October 26th -- Free 5 count chicken nuggets!
Bring a friend to a participating restaurant on Thursday, Oct. 26 from 11 a.m. to 7 p.m. and you will both receive a 5-count Chick-fil-A Nuggets. Limit one per person, while supplies last. 
And that will wrap it up!  As always, make sure that you check for participating restaurants.  But being that this is a anniversary celebration for their Minnesota restaurants, and there is only one in St. Cloud, pretty safe bet that they will be participating.
And remember, free food always tastes better, and EVEN BETTER when you are also giving back to others in need.
From coast to coast: The 20 best regional fast-food chains to try
From burgers to subs and even creamy milkshakes, these tasty fast-food chains, compiled by
Stacker
, are a must-try on your next road trip.
Gallery Credit: Kiersten Hickman
LOOK: 20 American foods that raise eyebrows outside of the US
Stac



ker
compiled a list of 20 unusual and uniquely American foods that might raise eyebrows outside the U.S.
Gallery Credit: Charlotte Barnett
More From 1390 Granite City Sports