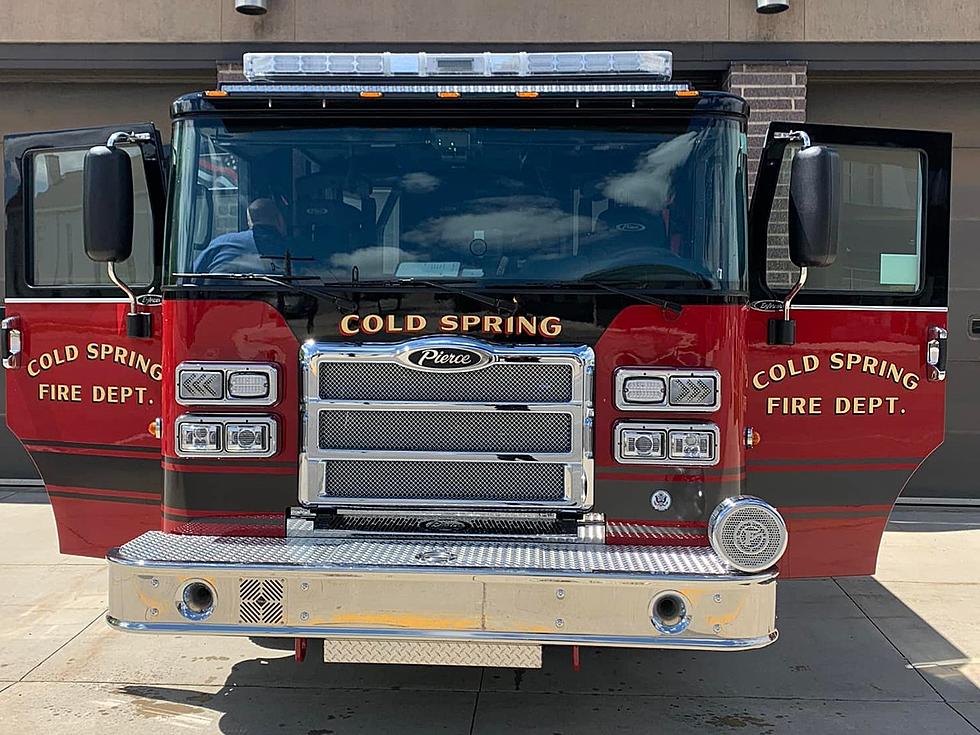 Cold Spring Removes Fire District Requirement for Firefighters
(Photo: Cold Spring Fire Department Facebook page)
COLD SPRING (WJON News) -- The Cold Spring city council is making some changes to their fire department residency ordinance.
During Tuesday night's meeting, the council approved an amendment that would remove the requirement to live in the fire district in order to be a member of the department.
Fire Chief Dan Weber says they had a couple of possible applicants that meet the response time requirement but lived outside of the fire district.
That was one of the stipulations to be on our department, you needed to live within our fire district. We had a couple of applications that were outside of our fire district but within the 10 minute response time so we missed an opportunity to put them on the department.
Weber says potential applicants will still need to meet the response time requirement of 10 minutes.
He says they currently have 26 fire fighters and would like to get their numbers up to around 30.
The Cold Spring Fire Department is a paid volunteer department. You must be at least 18-years-old to apply and applications can be found at Cold Spring city hall.
---
READ RELATED ARTICLES
Presidential/Vice Presidential Visits to St. Cloud
More From 1390 Granite City Sports