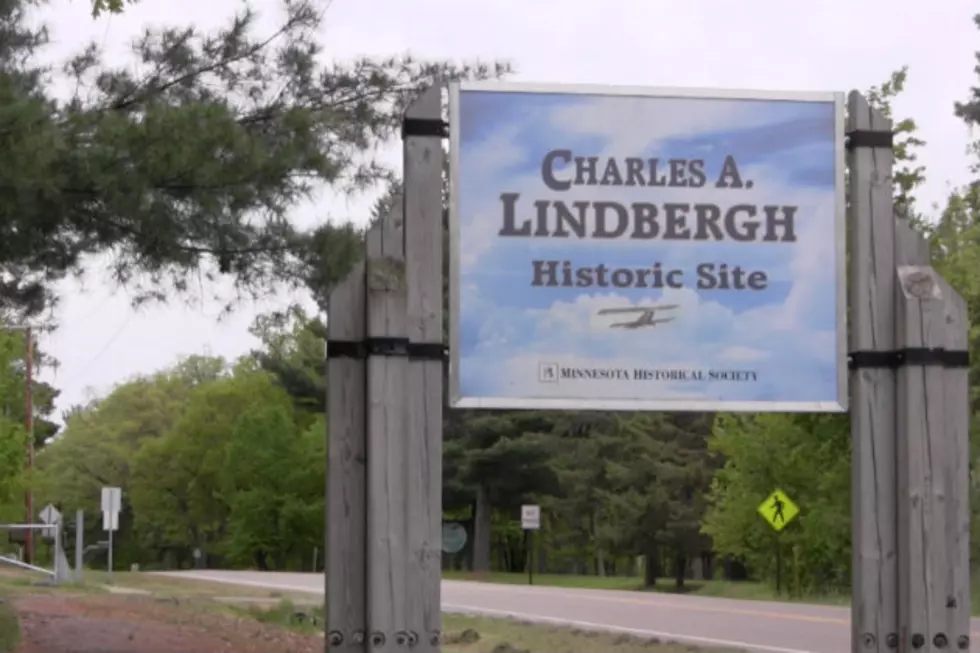 Charles Lindbergh House & Museum Celebrates 50th Anniversary
Charles A. Lindbergh Historical Site, Little Falls. (Justin LaBounty, WJON)
LITTLE FALLS (WJON News) -- There is a special event happening this Saturday at the Charles Lindbergh House and Museum in Little Falls. They are celebrating their 50th anniversary on Saturday from 10:00 a.m. until 4:00 p.m.
Site Manager Kayla Stielow says Charles Lindbergh's parents married and settled on the land along the Mississippi River in 1901. Their first home was destroyed in a fire and the one that exists today is their second family home built in 1906.
Charles lived there until the age of 19 when he moved to Madison to attend the University of Wisconsin. His mom went with him leaving the home vacant.
Charles then became one of the most famous men in the world in 1927 after his successful first solo transatlantic flight. Stielow says the vacant home then started getting a lot of attention.
Because he was such a big celebrity, and the house was sitting empty, people started to come to the site to see it and they also started to destroy the house and steal things out of it.
She says the city of Little Falls petitioned for the property to become a park. In 1931 the Lindbergh family granted that wish and donated the 110 acres to the state which was run by the Department of Natural Resources.
It was in the 1960s when the DNR transferred the operations over to the Minnesota Historical Society.
We completely redid the house, did as much work as we could to restore it back to the way Charles remembered it back when he was a child, and then we started construction of the museum building onsite.
Stielow says Charles Lindbergh never lived in Little Falls again after he moved away at age 19, but he did visit several times including in 1927 as part of this goodwill tour with his plane the Spirit of St. Louis.
In August 1927 that was his first visit back, and throughout his life even though he never lived here again he would occasionally visit.  You can actually see where he would land his plane in the state park across the road.  Despite his celebrity, he did not like drawing a lot of attention, so would quietly come in and he would quietly leave.
The museum was completed in 1973. Events planned for this Saturday include house tours, special presentations, a photo booth, and a fly-in.
Stielow says the house and museum hosts about 1,500 students each year, and about 9,500 total people.  The cost to get in is $10 for adults, kids are free.  They do have some special holiday events planned on Thanksgiving weekend and in early December.
READ RELATED ARTICLES
Come Visit Farming, MN With Us in Pictures
More From 1390 Granite City Sports