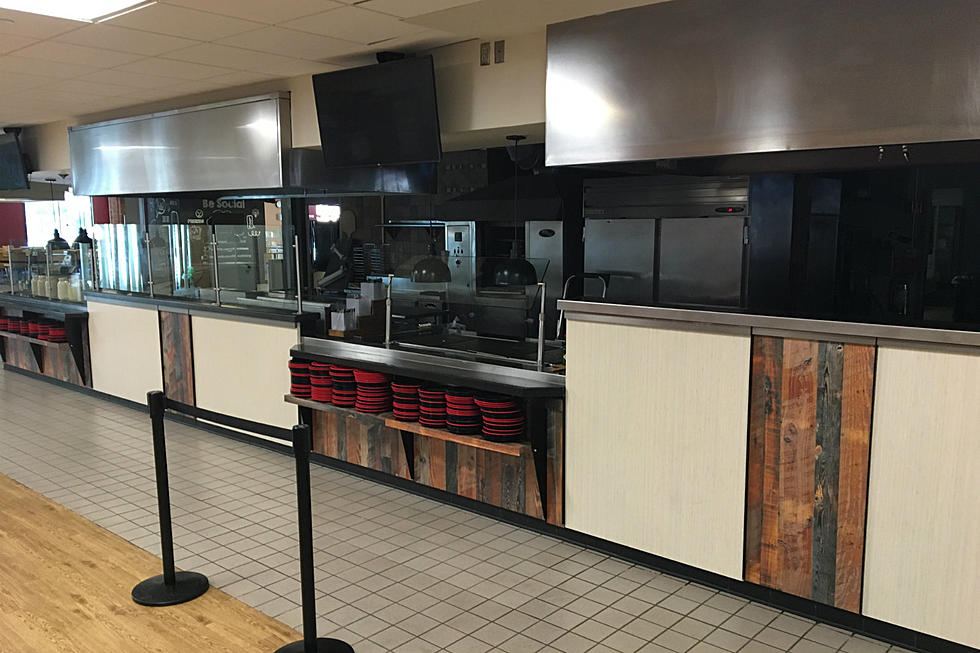 Can Non-SCSU Students Dine at Garvey Commons?
(Photo: Alex Svejkovsky, WJON)
Garvey Commons is the cafeteria at St. Cloud State University.  SCSU students and staff can use Garvey for breakfast, lunch and dinner.  St. Cloud State University President Dr. Robbyn Wacker indicated that Garvey is also open for the general public on a walk-in basis.  She encourages community members to use Garvey and eat with the students and help the connection with the University and community.  Wacker explains they are not in competition with area restaurants.
The cost for walk-ins at Garvey are $9.45 for breakfast, $13.00 for lunch and $13.55 for dinner per person.  Garvey is open Monday-Thursday from 7:30 a.m. to 8 p.m., Fridays 7:30 a.m. - 7 p.m., Saturdays from 10 a.m. to 2 p.m. and again from 4:30 p.m. - 7 p.m., and Sundays from 10 a.m. - 2 p.m. and from 4:30 p.m. - 8 p.m.
This building consists of four dining rooms with cafeteria service seating 1300 at one time. It was named for Beth Porter Garvey, first dean of women. Garvey Commons was built in 1962, and has since been remodeled to ensure students have a comfortable and modern environment.
Come Visit St. Martin, Minnesota with us in Pictures
More From 1390 Granite City Sports