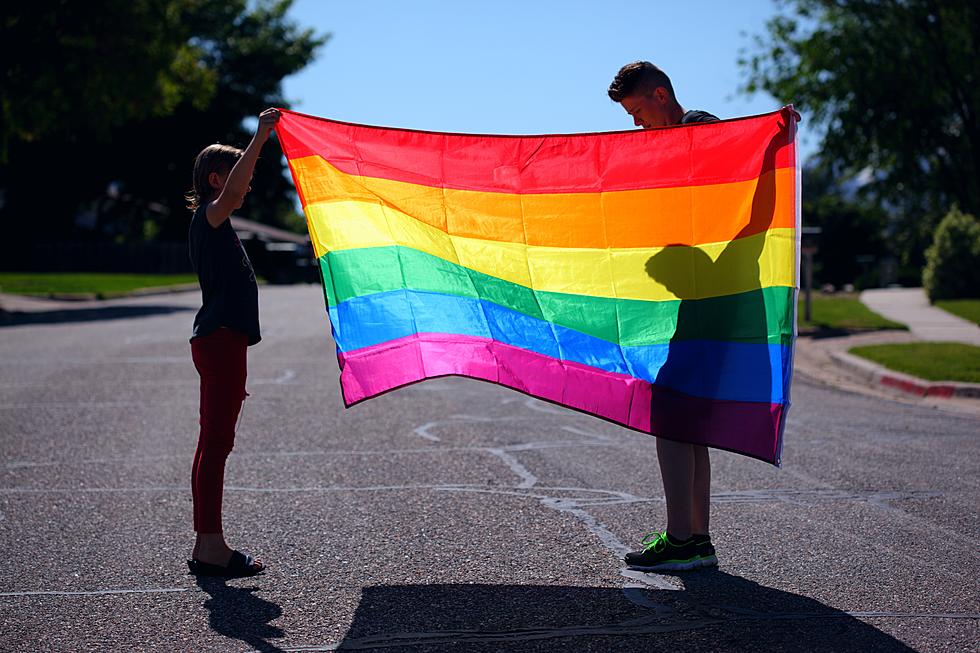 14th Annual St. Cloud Pride Offering Events Every Day This Week
Photo by Alexander Grey on Unsplash
ST. CLOUD (WJON News) -- It's Pride Week in St. Cloud. Organizers are asking residents and businesses to show their colors throughout the week.
They have events planned every day this week starting with a Pride Skate at the Skatin' Place Monday.
Spokeswoman Angel Hight says they have a few new events this year including a Burlesque Dinner at Arroy on Wednesday night.
Yes, we are very luck this year to partner with Arroy, we met with them and they were exited to have a burlesque show. There are still tickets available.
Spokeswoman Meredith Rosenbaum says another new event is the free Senior Pride Bingo and Brunch on Thursday at First United Methodist Church in Sartell.
This is the first one in our community for people who are older residents in the LGBTQ+ communities, and allies, their friends.
Hight says they have a record number of vendors this year for Pride in the Park on Saturday.
Last year we had about 115 and this year we are up to 120.  We'll still take applications from anyone wanting to join us.  We're so excited because we are probably the second largest Pride in Minnesota now.
FULL SCHEDULE OF EVENTS
Pride Skate – Skatin' Place St. Cloud: Monday, September 11th, 5-8p. Kick-off St. Cloud Pride Week by showing your Pride Colors with a Pride Skate!
Pride & Peace Walk – GRRL & Lake George: Tuesday, September 12th, 5:30p. Local faith leaders to rally for LGBTQ+ peace.
Burlesque Dinner – Arroy Thai & Filipino: Wednesday, September 13th
Senior Pride Bingo & Brunch – First United Methodist Church, Sartell: Thursday, September 14th, 10:00a. A free brunch and bingo for our Senior LGBTQ+ community. Register: https://tinyurl.com/MV55D6NJ
Pride Trivia – Beaver Island: Thursday, September 14th, 6:30p. Join us for pride-themed trivia.
Youth Pride Dance Party – Atwood Ballroom: Friday, September 15th, 5p-7p. A dance party for middle and high school youth! Preregister here!
SCSU Drag Show – Atwood Ballroom: Friday, September 15th, 7:30p. Come see a fantastic show by the SCSU Drag Troupe!
St. Cloud Pride in the Park – Lake George: Saturday, September 16th, 11a – 5p. Join us for our pride in the park gathering! Vendors register here! List of Registered Vendors!
Puppy Parade – Lake George: Saturday, September 16th, 11a. Enter your dog in our Puppy Parade. Prizes for the best costume. Donations go to Tri County Humane Society. Categories: TBD. Preregister here!
Drag Show 21+ – River's Edge Convention Center: Saturday, September 16th, 8:30p. It's our annual drag show!! Tickets here!!
Pride After Party – Red Carpet: Saturday, September 16th, 11p, 21+. Party the night away with us!
St. Cloud Pride Parade – Downtown St. Cloud: Sunday, September 17th, 2p. Wrap up St. Cloud Pride Week with us! – Parade Entry Registration – Choose Parade Entry
READ RELATED ARTICLES
Come Visit Watkins, MN With Us in Pictures
More From 1390 Granite City Sports