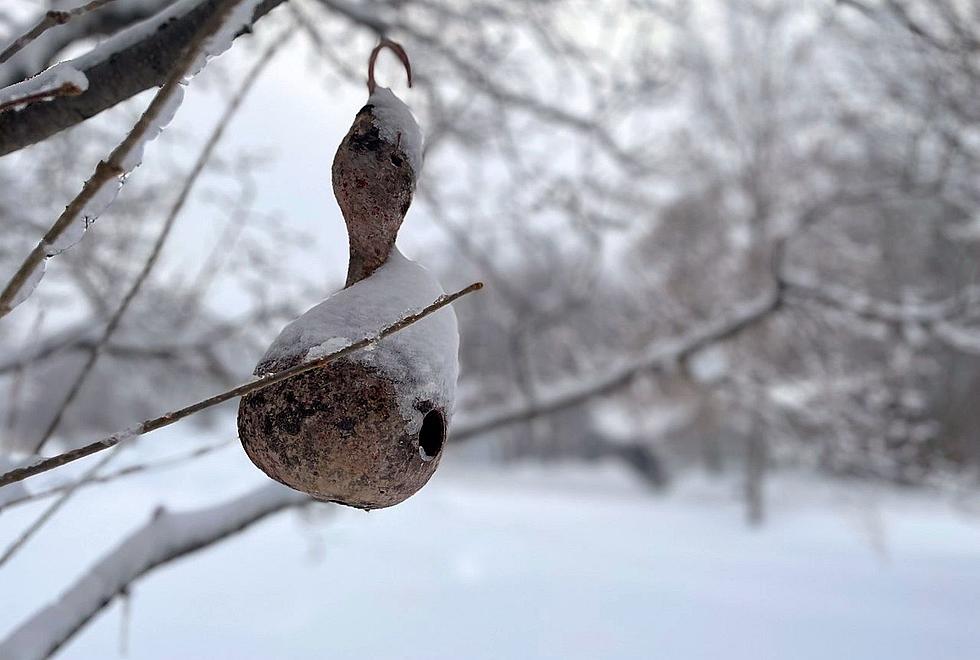 We're Up to the 2nd Snowiest Season All Time in St. Cloud
Photo by WJON.com's Jim Maurice
ST. CLOUD (WJON News) -- Just when we got rid of most of the snow from this historic winter of snowfall, we woke up to more snow on the ground again Sunday in central Minnesota.
The National Weather Service says as of noon on Sunday, St. Cloud has received 3.1 inches of snow.
That brings us to 87.1 inches of snow now for the entire season going back to last fall.  This is now officially the second snowiest season in recorded history in St. Cloud.
We're within reach of making it to number one.  The all-time snowiest season is 87.9 inches of snow in 1964-1965.  So we only need another eight-tenths of an inch of snow throughout the afternoon on Sunday to break the record.
We average three inches of snow for the month of April, so this weekend's snow event is not all that unusual.  If we wanted to get into the top 10 snowiest Aprils on record we'd have to get over nine inches of snow.
Snowfall totals by the numbers:
87.1 inches - 2nd snowiest season
55.1 inches - Tied for snowiest winter (Dec, Jan, Feb)
22.5 inches - 5th snowiest December
18.6 inches - 10th snowiest January
22.7 inches - 5th snowiest March
READ RELATED ARTICLES
LOOK: 20 American foods that raise eyebrows outside of the US
Stac



ker
compiled a list of 20 unusual and uniquely American foods that might raise eyebrows outside the U.S.
More From 1390 Granite City Sports