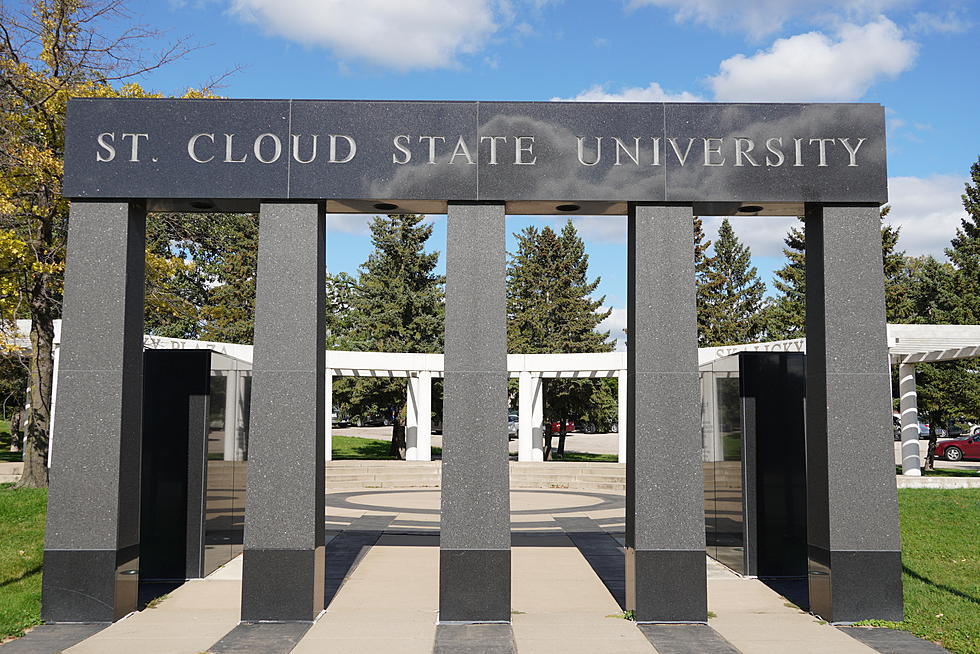 SCSU Looking for State Bonding Dollars For Building Upgrades
Clay Conover, Townsquare Media
St. Cloud State would like to see some of their living and learning spaces upgraded and bonding dollars from the state could go toward that.  SCSU President Dr. Robbyn Wacker joined me on WJON.  She indicates that upgrades to buildings on the St. Cloud State University campus could be included in the latest bonding bill the state legislature is looking at.  Wacker says the upgrades would include the tearing down of the College of Education Building on campus and replacing it with a smaller but more efficient and technology friendly building which allows for more hands on learning.
Wacker says upgrades could also include renovations to Headley Hall.  She says many of the buildings on campus were built in the 1970s and are in need of technological and structural changes.  Wacker explains that when she toured area high schools she noticed students now expect upgraded technologies for learning which is why she says they need to show students they also have vibrant learning spaces for their students.
Wacker says to help fund these changes they are looking for public/private partnerships in addition to the money from the state.  The total cost of these upgrades isn't clear according to Wacker.  She explains that it's time to tackle these issue head on.
St. Cloud State's men's hockey team is playing in the NCAA tournament regional in Fargo Thursday at 4 p.m. against Minnesota State-Mankato.  The game is on national TV on ESPNU.  SCSU is planning watch parties as well.  Learn more here.
If you'd like to listen to my conversation with Dr. Wacker it is available below.
Come Visit St. Augusta, Minnesota in Pictures
More From 1390 Granite City Sports