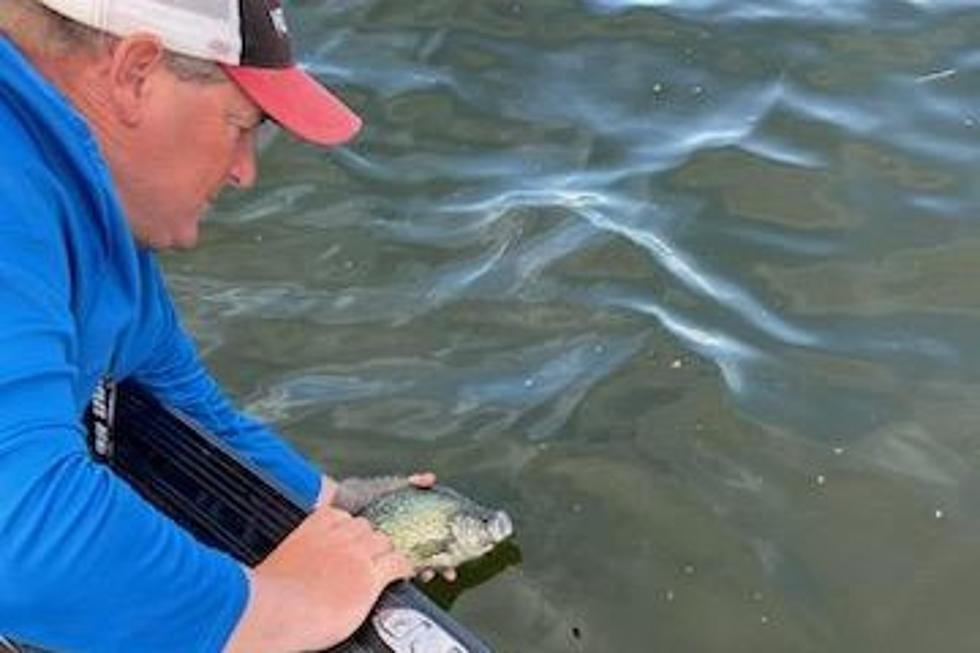 Schmitt: Places in Central MN To Do Spring Open Water Panfishing
photo courtesy of Glen Schmitt
It took awhile but most of the lakes in Central Minnesota are open.  Glen Schmitt from Outdoor News joined me on WJON.  He indicates from the Twin Cities south lakes are completely free of ice and lakes in Central Minnesota are either completely free of ice or have just some floating ice in spots.  Schmitt says by this weekend all Central Minnesota lakes should be ice free.  He says you can put a boat in a lot of lakes in Central Minnesota and fish but did caution that water levels are high.
Schmitt says north of Brainerd there a still many areas with ice still on lakes and last weekend people were still ice fishing.  The walleye fishing opener in Minnesota is May 13 and Schmitt predicts we'll see ice out on most, if not all northern Minnesota lakes by the opener.  He thinks the ice will likely be out the week of the opener.
Schmitt has some suggestions and where you can find fish during early open water fishing.  He says look for fish in shallow water because they are looking to spawn. Other locations to look include bays, channels, shorelines and muddy bottoms because those locations typically warm up faster.  Schmitt says wherever the warmer water is on each lake is where to look because those areas come to life first.  Schmitt says right now you can look for blue gills and crappies until the walleye fishing opener in a couple of weeks.  He says when looking for crappies right now look right outside the bays and shorelines in 10-14 feet of water.
Through the first two turkey hunting seasons the DNR has released some numbers.  Schmitt says license numbers are down about 4,500 from last year's numbers.  He believes weather played a role in that.  The 3rd turkey hunting season is underway.
If you'd like to listen to my conversation with Glen Schmitt it is available below.
Come Visit Fairhaven, Minnesota in Pictures
More From 1390 Granite City Sports