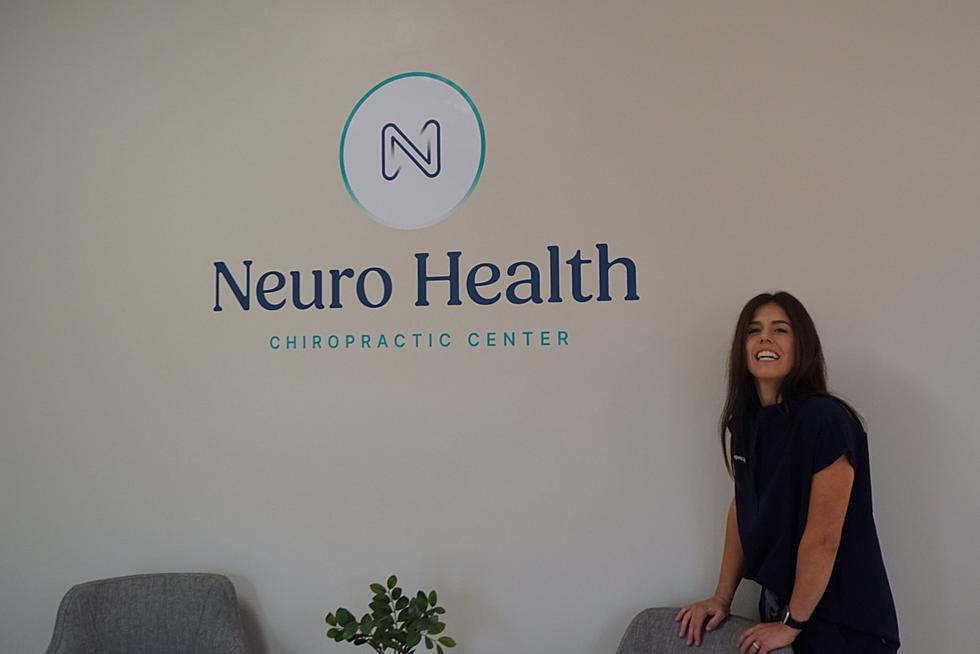 Neuro Health Chiropractic Center to Open in Waite Park
Lee Voss, WJON
WAITE PARK (WJON News) -- A new chiropractic clinic is opening in Waite Park, but it won't be your typical chiropractic practice.
Neuro Health Chiropractic Center will practice a brain-based approach called functional neurology that aims to improve brain health by improving the nervous system.
Caitlyn Jungels is a Doctor of Chiropractic and a Licensed Athletic Trainer. She is opening the center as a solo practitioner but plans to add occupational therapy, physical therapy, speech pathology, and a clinical psychologist in the future.
She says her practice is different than other chiropractors...
In my realm of chiropractic, we practice what's called functional neurology. And, that's looking at the root causes of the nervous system or the neurological system. And saying okay, why is this patient still having symptoms? Where's this dysfunction coming from? How can we link it up to the brain and rehabilitate it through chiropractic manipulation, and again, through those non-invasive therapies?
Dr. Jungels's background is in sports medicine, chiropractic, and neuro-developmental disorders in children like autism and sensory processing disorders.
I also have a special emphasis on treating neurodevelopmental disorders in kids. I have found a great passion for that in treating those kids, or that type of population for at least two years. And, that population includes autism spectrum disorders, sensory processing disorders, ADHD, and emotional and behavioral dysregulation.
Jungels says she'll continue treating concussions, headaches, dizziness, and a host of other problems with the nervous system.
Neuro Health Chiropractic Center will be opening at 436 Great Oak Drive behind Rejuv Medical in Waite Park. Dr. Jungels will begin taking patients beginning Monday, September 18th.
HUMAN FOODS THAT ARE GOOD FOR YOUR DOG
Five Movies Filmed In Minnesota
2021's Best Colleges/Universities in the Country
More From 1390 Granite City Sports