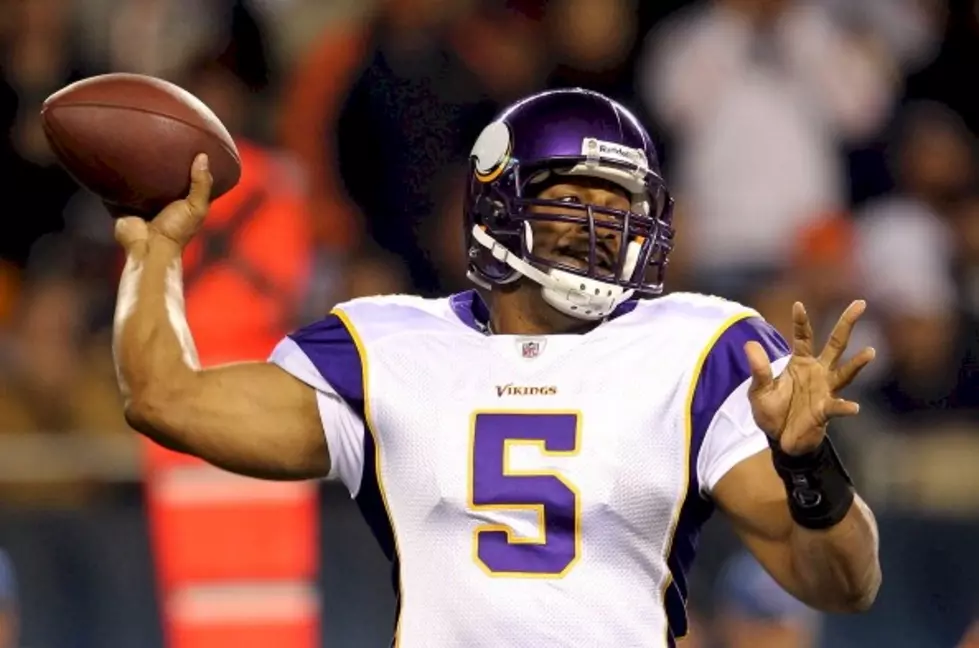 McNabb Disputes Laziness Reports
Viking backup quarterback Donovan McNabb disputed claims that he was late for practices and didn't take time to learn the Viking playbook.  The claims were made by NFL Network.  McNabb and Viking head coach Leslie Frazier said those reports are incorrect.  McNabb has pledged to be supportive of rookie starting quarterback Christian Ponder and Frazier supports McNabb's goals of being a mentor to Ponder.
A decision on receiver Bernard Berrian's status going forward is expected today after Leslie Frazier meets with Berrian for a 2nd straight day.  Berrian acknowledged that he's not sure if he'll be on the team beyond today.  The 30-year old Berrian had just 7 catches for 91 yards this season.  He was inactive for a 2nd time in 3 games for the Vikings Sunday.
Viking defensive end Brian Robison expects to be fined by the NFL for his kick to the groin of Green Bay offensive lineman T.J. Lang.
Viking defensive back Chris Cook had his court hearing postponed yesterday.  He was arrested early Saturday morning for alleged domestic assault.
More From 1390 Granite City Sports