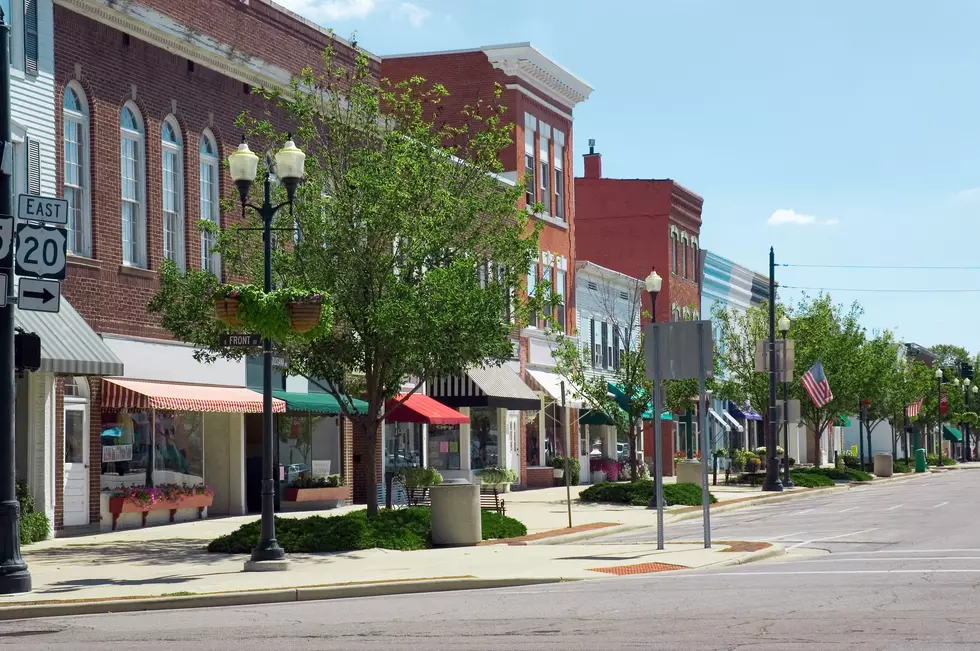 Here are Some of the Best Small Towns to Visit in Minnesota
Mshake, Thinkstock
I love seeing these lists on whatever is the best in Minnesota.  I like to find out what they see as the best thing about each thing on the list.  This time it's a list of the best small towns to visit in Minnesota.  This is according to the website viatravelers.
Each town on the list has some unique quality that visitors would find interesting or fun to participate in.  The small town feel generally is attractive to people who are from the area, or have family and/or friends in the town.  Otherwise, how would you know about the fun things that go on in the particular town?  Well, we are here to help with that.
This is a partial list of those towns that are the best to visit. You can check the full list here.  
Number one on the list is MEDINA.  Do not confuse it with EDINA.  Totally different town.  There are things to do at any time of year in Medina.  Including the Medina Entertainment Center.
Although small in size, Medina isn't small on the attraction front. There's a bunch to take part in with family or friends. This town hosts several different events and festivals throughout the year.
NEW ULM
First, they are the spot in Minnesota for the best and biggest Oktoberfest celebration each year.  A celebration that takes up two weekends in October.
New Ulm is a small town with a ton of German history. Founded in 1854 by a small group of German settlers from the once small town of Ulm bordering Bavaria, this small community is living up to its name with lots of festivals, libraries full of books, and churches for intimate weddings or funerals.
WALKER
This is one of my personal favorite resort towns.  Also- it is the home of Moondance Jam and Jammin' Country... or what they now call Moondance Rock Weekend and Moondance Country Weekend.  It's Moondance on a smaller level.
Home of the North Star Scenic Byway and beautiful Paul Bunyon State Forest, Walker is one of the most charming towns with stunning views and wildlife.
LANESBORO
Lanesboro, Minnesota, is a beautiful small town with Victorian homes and friendly, welcoming locals. This is one of my favorite small towns in Minnesota, given its charm in the middle of the Root River Valley and that it is known to be Minnesota's Bed and Breakfast capital.
MARSHALL
The thing I remember about Marshall is that you really need to watch your speed.  Everyone that has been to Marshall either has heard the stories of speeding tickets or knows first hand.  Yikes.  But, there are some good things too.
Marshall, a charming small town in Southern Minnesota, is home to a beautiful recreation area with views of Catfish Lake. You can take great summer walks around the lake or go fishing here.
CANNON FALLS
Cannon Falls is a stunning small town with green space, natural beauty, and the Cannon River running through it. It's popular during the warmer months for canoeing and kayaking or fishing during winter on the frozen water.
GRAND RAPIDS
The breathtaking river walk in Grand Rapids is great for a summer day or winter stroll. This small town offers local shops, restaurants, and views of the Upper Mississippi River. It's also home to the Judy Garland Museum.
TWO HARBORS
This town is just North of Duluth.  And there are so many cute little shops and cafe/restaurants to enjoy.  Plus, lots of outdoorsy things to do.
Since Two Harbors is located on Lake Superior, you'll be conveniently located to access some of the most iconic state parks in Minnesota, including:
Since it's now Fall and Winter is coming soon, take some time and explore Minnesota.  See what our great state has to offer.
LOOK: Are these the most fun cities in America?
Gallery Credit: Jacob Osborn, Nicole Caldwell
LOOK: 50 cozy towns to visit this winter
Stacker
created a list of 50 cozy American towns to visit each winter. Towns were selected based on visitor opinions, ratings from nationwide publications, and tourist attractions.
Gallery Credit: Laura Ratliff
More From 1390 Granite City Sports