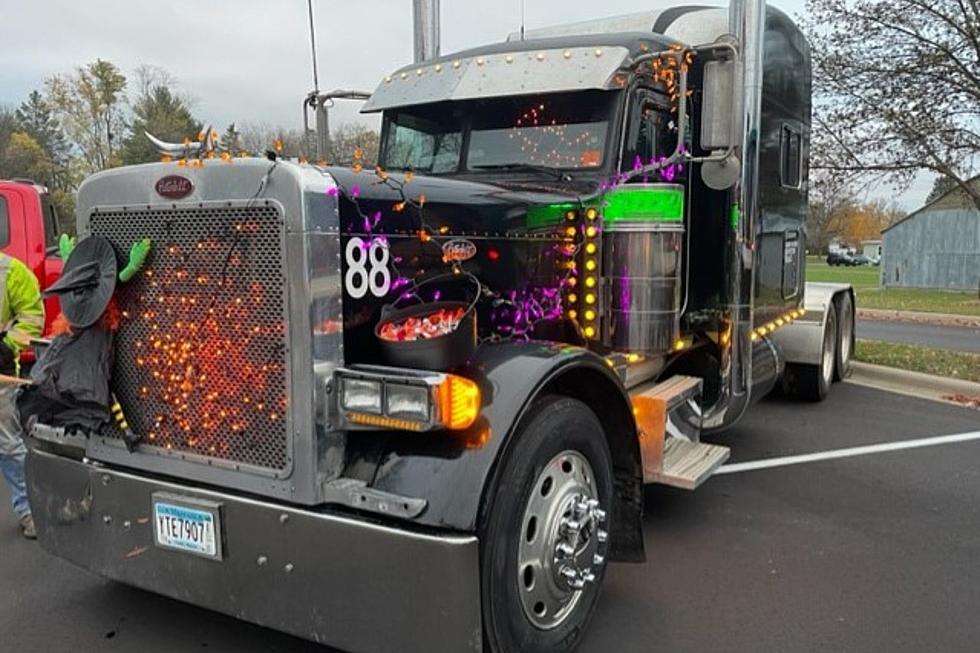 Halloween Joy for Kids in St. Joseph at Sentry Bank Trunk or Treat!
Photo by Brooks O'Brian
The Sentry Bank in St. Joseph hosted their 2nd Annual St. Joseph Jaycees Trunk or Treat on Friday, October 28th to the joy of many kids.  Local businesses and residents hosted trunks and handed out Halloween candy to nearly 200 kids that showed up as their favorite characters from movies, comics, TV shows and more.
It's always fun to see communities come together like this and host safe, fun gatherings for the kids so that everyone can focus on the fun and know that the event is safe.
It may feel like Trunk or Treat's have just become popular in the last 5-10 years.  But they actually date back to the 1990's.  Church groups started doing them as an alternative to Trick or Treating.  But it starting catching on with other groups and the trend has been building and becoming more popular over the years.
The folks hosting the trunks in St. Joseph were just as creative as the kids with their costumes.  There was a Barbie trunk, one dedicated to "The Sandlot" movie (you're killin' me smalls!) and lots more.
The local Fire Department had a Fire Truck there and the local Sheriff was there to be sure everything was safe and running smooth.
Some of the most popular costumes for the kids were Spiderman, Mermaids and dinosaurs as well as some Barbie's. There was one alien abduction costume that was super fun and Wednesday from the Addams family made an appearance as well.
Keep an eye out for more of these events as an alternative to door to door Trick or Treating.
St. Joseph's on the Grow!
Create These Creepy Delicious Cookies For Halloween
More From 1390 Granite City Sports