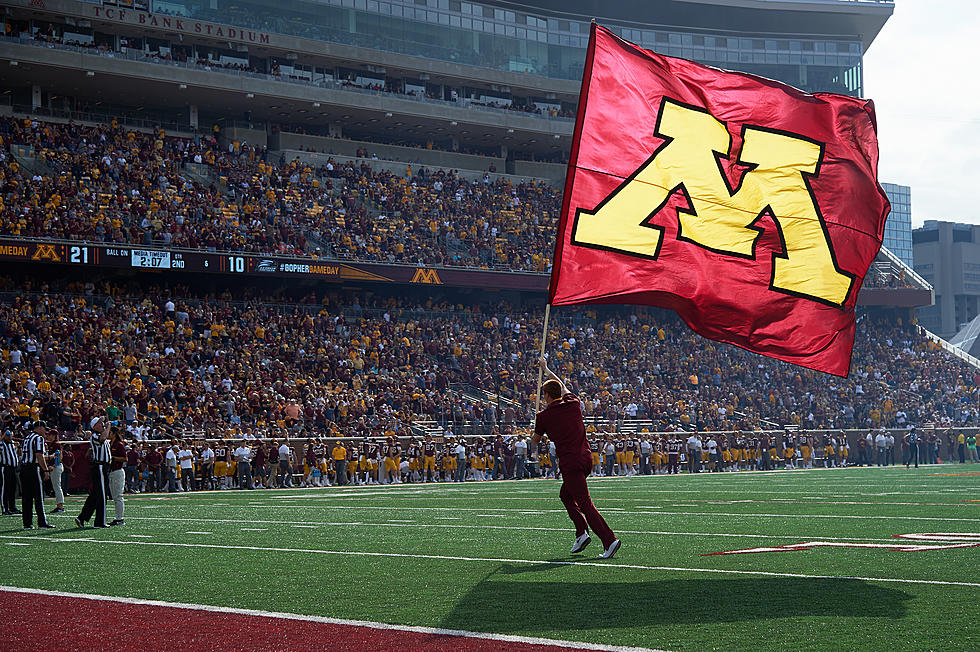 Gophers Rocket to 7th in Latest AP & Coaches Polls
Getty Images
The undefeated Minnesota Golden Gophers football team beat Penn State 31-26 on Saturday, and have climbed to 7th in both major college football polls released today.
It's the ranking is the highest since 1962 when Minnesota rose to 5th.
The Gophers have started the season 9-0 for the first time since 1904 when they went on to win the national championship. Minnesota is 6-0 in the Big Ten.
Associated Press College Football Top-25 (11/10/19)
LSU
Ohio State
Clemson
Alabama
Georgia
Oregon
Minnesota
Utah
Penn State
Oklahoma
Florida
Baylor
Auburn
Michigan
Wisconsin
Notre Dame
Cincinnati
Memphis
Boise State
SMU
Navy
Texas
Iowa
Indiana
Oklahoma State
The BCS College Football Playoff rankings will be released at 6 PM CT on Tuesday.
#7 Minnesota will be at #23 Iowa this Saturday at 3 PM CT on Fox.
Row the Boat! Ski-U-Mah! Go Gophers!
More From 1390 Granite City Sports