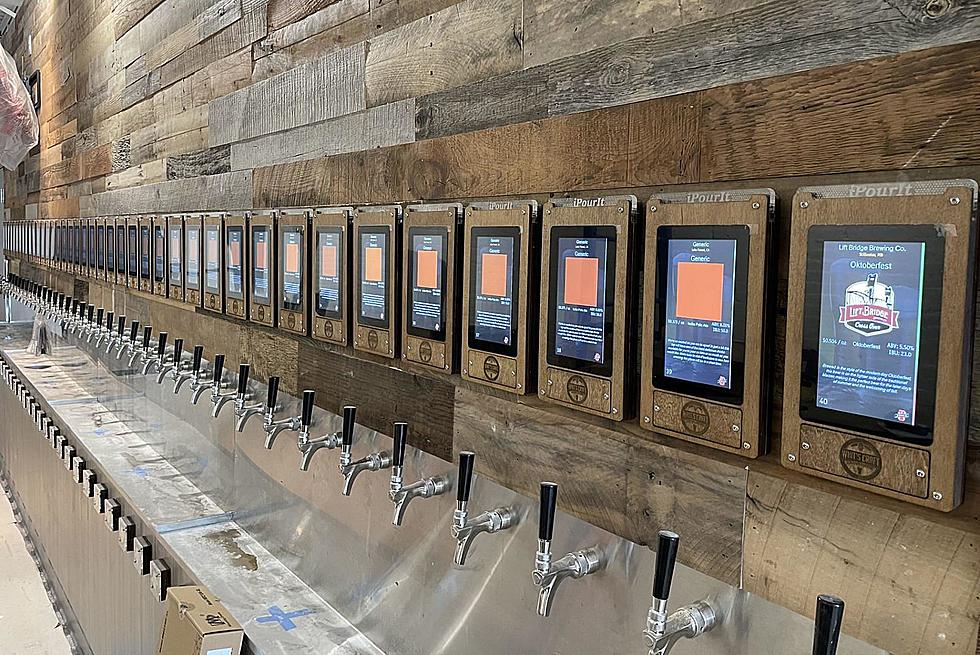 Fun Changes to Downtown St. Cloud. Have You Experienced It?
Photo by WJONs Jim Maurice
There's been a lot going on in Downtown St. Cloud.  New businesses taking over old buildings.  New flavors coming to different restaurants and a busier feel overall.  If you haven't experienced some of the new additions and changes, it's time to take a trip to Downtown St. Cloud!
Here's a few of the recent additions:
WHIT'S CRAFT
Located at 505 West St. Germain Street.  This is the most recent addition downtown. They just opened on Friday, October 13th.  If you love Minnesota's Beers, Seltzer and Ciders then this is the place to go.  They've got 40 tap lines that will rotate regularly. It's a self-pour experience where you put down a card, get a wristband and then you're charged by the ounce.
ARROY THAI AND FILIPINO RESTAURANT
Located at 800 West St. Germain Street.  Most folks from St. Cloud will remember this as Sawatdee, which had been more strictly Thai flavors for about three decades.  Now they've added the Filipino flavors as well and have been under their new name jus over a year.  Arroy means delicious in Thai.  I recently tried this establishment for the first time and I can attest to the fact that it is!
THE BOIL
Located at 801 West St. Germain Street. This restaurant brings Cajun flavors to Downtown St. Cloud.  They just opened in September of 2023.  If you love seafood this is one to add to your list.
OBLIVION COFFEE BAR AND MERCANTILE
Located at 27 7th Ave. North.  This new Coffee Bar opened in August.  The inside of the Coffee Bar has a classic early 1900's feel with gorgeous woodwork and a very casual and friendly feel.  They encourage you to come and stay awhile.  Plug in and hang out.  It's a fun, relaxing space offering not just coffee but also pastries and even a small shop for different unique gifts.
BRICK AND BOURBON
Located at 115 5th Ave.  The restaurant has been closed temporarily as they rebrand and get a new look and feel.  They are creating a space where people can put down the electronics and will encourage people to interact with each other and play games together.  More about that HERE.
If you needed a reason to spend more time in downtown St. Cloud there's five great reasons for you to explore!
Most common fast food chains in Minnesota
Stacker
compiled a list of the most common chain restaurants in Minnesota using data from the Friendly City Lab at Georgia Tech.
Gallery Credit: Stacker
Come Visit Fairhaven, Minnesota in Pictures
More From 1390 Granite City Sports