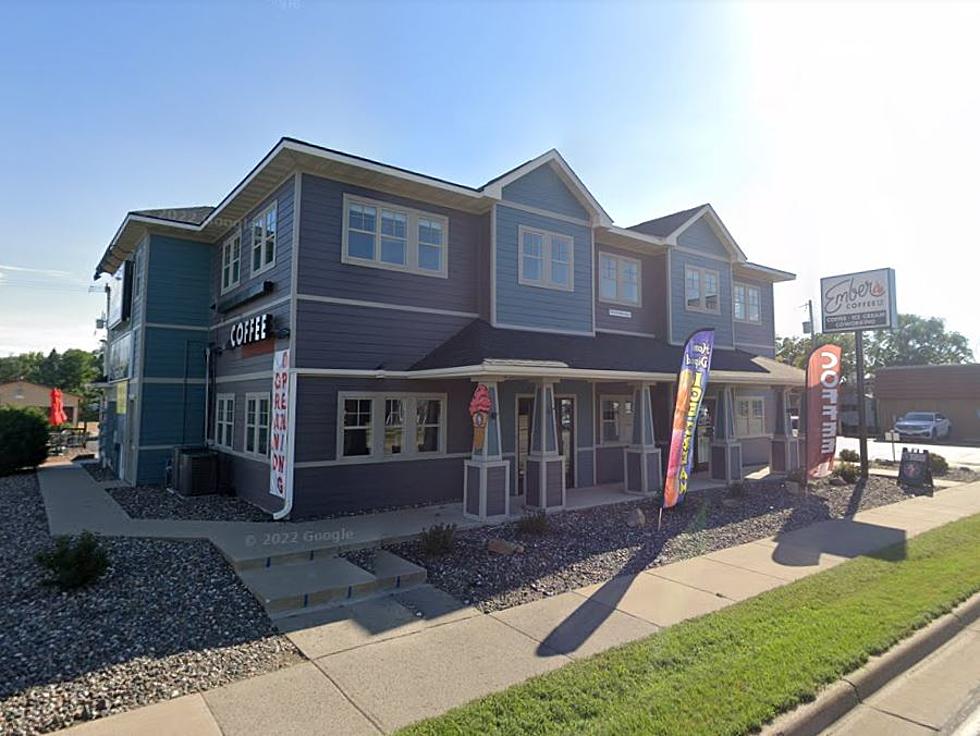 Craving Caffeine? 'Minnesota's Best' Coffee Is Just 30 Minutes From St. Cloud!
Image Credit: Google Maps
Minnesota's Best Awards have wrapped up for 2023, and Central Minnesota was home to plenty of winners. If you are craving a great cup of coffee there are many options in the St. Cloud area, but according to the votes, Minnesota's best cup of coffee in 2023 belongs to a Big Lake coffee shop. Ember Coffee Company took home the gold this year!
Ember Coffee Company won gold in both the coffee category and the coffee shop category. Ember Coffee beat out the Mocha Monkey chain and fellow Central Minnesota coffee shop Spooky Brew Coffeeshop in Maple Lake in the coffee category and best coffee shop category.
So how did the Ember Coffee Company come out on top? Well, it was a contest that was voted on by Minnesotans far and wide, both in nominating businesses in various categories, and then voting again to narrow the choices into the top 3 where the top vote-getter got the gold medal.
Ember Coffee Company is described on the awards page as being:
Ember Coffee Co. is Minnesota's premier small-batch air roaster. Using a boutique air roasting technique, Big Lake-based, woman-owned Ember Coffee produces coffees that are rich and balanced in flavor with a smooth finish and low acidity.
Ember Coffee Company is owned by Elisa Berry and has great support from her husband Matt, and opened up for business in 2021.
Congrats to Ember Coffee Company on the gold medal, and also congrats to Spooky Brew in Maple Lake for the bronze!
Highest-Rated Free Things to do in Minnesota, According to TripAdvisor
Stacker
compiled a list of the highest rated free things to do in Minnesota from
Tripadvisor
.
LOOK: Cities with the Most Expensive Homes in Minnesota
Stacker
compiled a list of cities with the most expensive homes in Minnesota using data from Zillow.
Million Dollar Homes! Check Out This 'Palatial Paradise' For Sale In St. Cloud
The housing market still seems to be going pretty strong, nothing like the last 2-3 years when homes lasted just hours on the open market, but there are still plenty of homes listed for sale in Central Minnesota. One of those homes is a million-dollar listing right here in St. Cloud. The home is described as 'an exquisite palatial paradise', and the photos online seem to prove it.
More From 1390 Granite City Sports