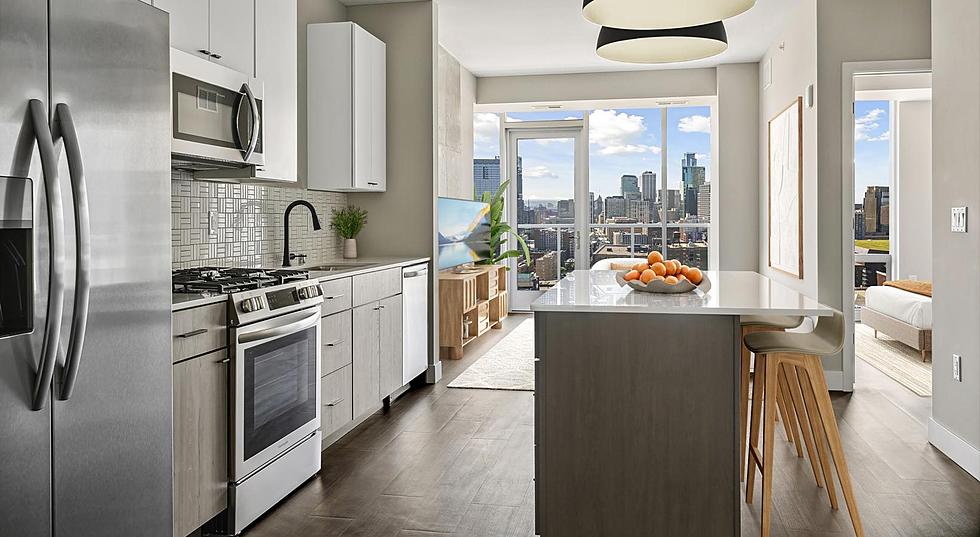 WOWZERS! New Condos Overlooking Target Field Are Crazy Expensive
North Loop Green 360 website
There are some very expensive condos and houses that you can rent.  But most of these craz-expensive places are either in Los Angeles or in New York... maybe Chicago.  But how about right here in Minnesota?
There are some brand new condos that are for RENT.... and they overlook Target Field in Minneapolis.  Now,yes, the view is amazing.  It would be fun to be able to watch a Twins game or see a concert happening in Target Field right from the comfort of your own home.  BUT that does not come cheap.  And in fact, comes with a very hefty price point.
The North Loop Green Apartments are now taking rental applications and are expected to be available by the middle of February through May of 2024. Now, to be fair, the lowest priced condo there will be at a price that is somewhat affordable.  I say "somewhat" compared to the other prices.  But it's also for a studio.
But for the view of Target Field, prices range from $1,900 a month for a 540-square-foot studio on the 14th floor to $8,490 a month for a two-bedroom, 1,600-square-foot apartment on the 33rd floor.
There is actually an even lower price, and that is $1600 for a lower level studio apartment, obviously with no view since it's on the bottom, or close to the bottom floor. On the other side of that, there is also one available with 3 bedrooms and 3 bathrooms and 2 balconies for the cool price of $11,500 a month.  A MONTH!!!!!  Honestly, if you have that kind of money to spend a month, why would you rent something?  Why not just buy or build the house/home that you would like?  You could really get more bang for your buck elsewhere.  But that's just me.  You do you, boo.
LOOK INSIDE: Kid Rock Is Selling His Grand $2.2 Million Detroit Mansion
MORE: Some of the Memes & Tweets That Have Made Us Laugh (and Maybe Think)
More From 1390 Granite City Sports