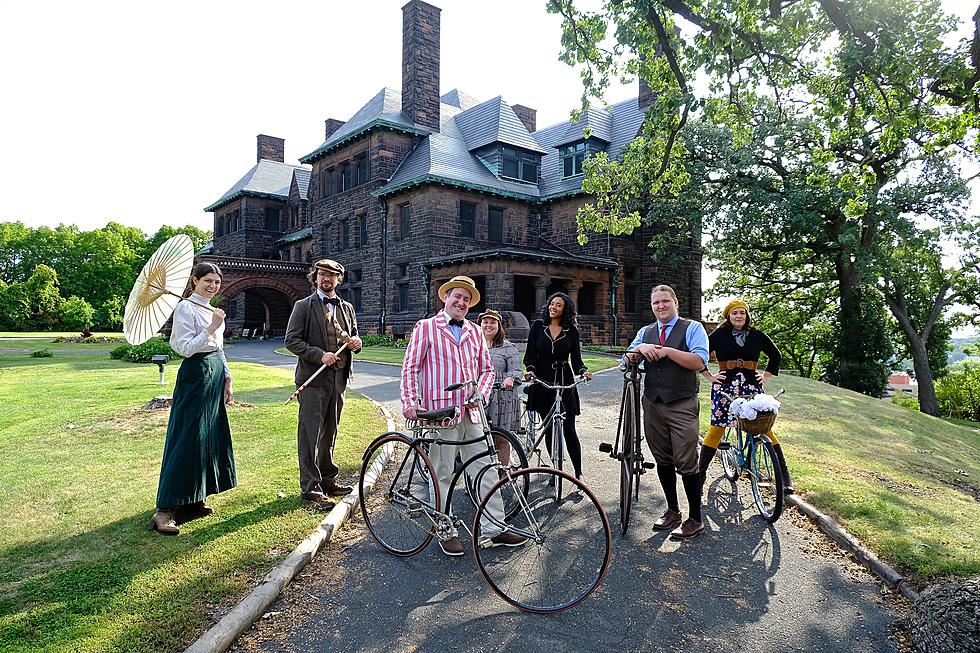 Tweed Ride, Secrets Walking Tour at James J. Hill House
Minnesota Historical Society
ST. PAUL (WJON News) -- Grab your bike and some vintage threads and head to St. Paul next Saturday.
The James J. Hill House is hosting its second annual Twin Cities Tweed Ride and Lawn Party on Saturday, October 7th.
Site Manager Betsy Faber says while vintage bikes and clothes are encouraged, everyone is welcome.
Folks are going to bring their vintage or regular bicycles and take a bike trip from here to the Mill City Museum in Minneapolis, make a stop at the Hennepin History Museum, and then come back to a lawn party at the James J. Hill House in the afternoon.
The free event starts at 9:00 a.m. and runs until 5:00 p.m. Last year they had about 120 participants for the first Tweed Ride and Lawn Party
The James J. Hill House is also hosting a Rumors and Secrets Walking Tour on various dates throughout the fall. From ghostly encounters to mysterious tunnels, from tall tales of early St. Paul to exaggerated gangster lore and more, the tour promises to dive into local folklore.
The tour runs 90 minutes and covers 1.5 miles. The cost for that tour is $14.
The Minnesota Historical Society says the James J. Hill House is also doing some special Nooks and Crannies Tours on various dates.
Faber says the house is 36,000 square feet so they don't usually get to take visitors to some locations in the house during a one-hour tour.
Places they wouldn't typically get to go on the tour such as the gate house, up into the attic, and some of those smaller mechanical spaces and other spaces where it can be hard to bring a whole large group tour.
The cost for this tour is $20 for adults, $18 for seniors/military/college students, $16 for children5-17.
The house was built in 1891 by James J. Hill for his family which included nine children.  It was the largest house in Minnesota at the time and includes 23 bathrooms.  It was the first electrified house in St. Paul.
The Minnesota Historical Society bought the house in 1978 from the Archdiocese of Minnesota.  They've been doing tours at the home since 1984.
READ RELATED ARTICLES
175 Years of Benton County History
More From 1390 Granite City Sports