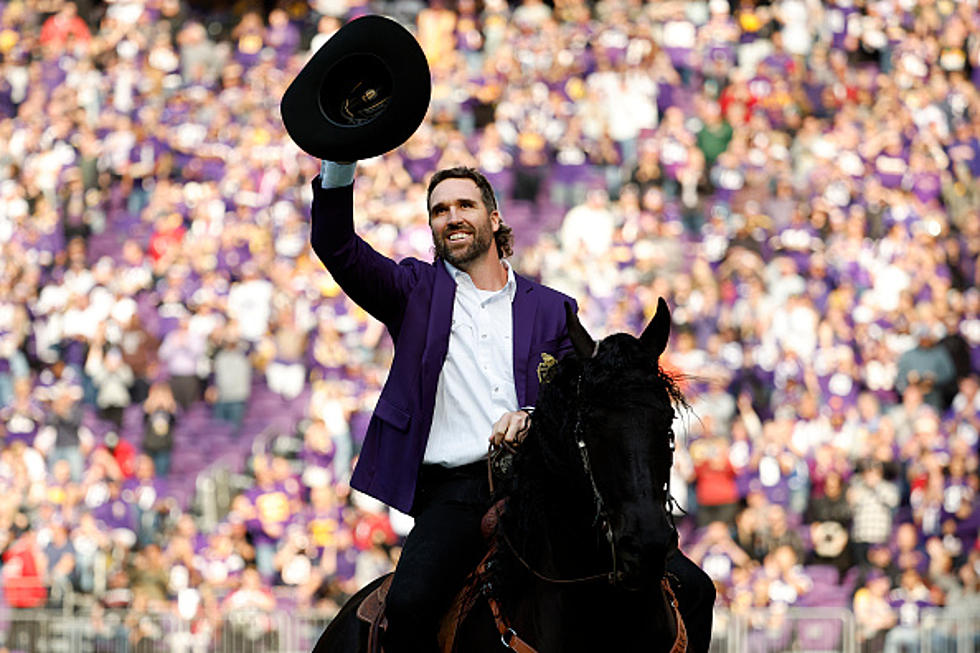 This Former Minnesota Viking Dominated On "Celebrity Wheel of Fortune!"
David Berding / StringerGetty Images
JARED ALLEN BRINGS HOME THE WIN FOR CHARITY
You know how sometimes we watch the Minnesota Vikings, but we kind of always feel that they will do really well in the first half, and never know if by the second half, we're going to be left heartbroken?
Former Minnesota Viking Jaren Allen was recently on an episode of 'Celebrity Wheel of Fortune," and he came home with pockets full of cash for his charity.; and he definitely brought us a win!
Yan An/Youtube
HOMES FOR WOUNDED WARRIORS
You've heard us talking about Jared Allen's charity Jared Allen's 'Homes For Wounded Warriors,' as the Mullet Champs we've been posting about were also raising money for the charity.
Jared killed it on Celebrity Wheel of Fortune, bringing home over $100,000 for the charity.
ABC/Youtube
HOW MUCH DID HE WIN?
Jared won in the first 1/2 of the show, bringing home almost $35,000, and then later won the bonus round adding another $75,000. On top of that, he added another $10,000 in the second portion of the program.
Other players included Marcellus Wiley took home $72000 for the Make-A-Wish Foundation, and Rashad Jennings took home $6000 for the Rashad Jennings Foundation but by the end of the show ended up tallying around $30,000 for his foundation.
Jared Allen was a defensive lineman for the Minnesota Vikings for 6 years.
WOOF: These are the most popular dog breeds in America
Gallery Credit: Sabienna Bowman
LOOK: 25 must-visit hidden gems from across the US
From secret gardens to underground caves,
Stacker
compiled a list of 25 must-visit hidden gems from across the United States using travel guides, news articles, and company websites.
Gallery Credit: Abby Monteil
LOOK: Baby names that are illegal around the world
Stacker
scoured hundreds of baby name databases and news releases to curate a list of baby names that are illegal somewhere in the world, along with explanations for why they're banned.
Gallery Credit: Annalise Mantz
More From 1390 Granite City Sports