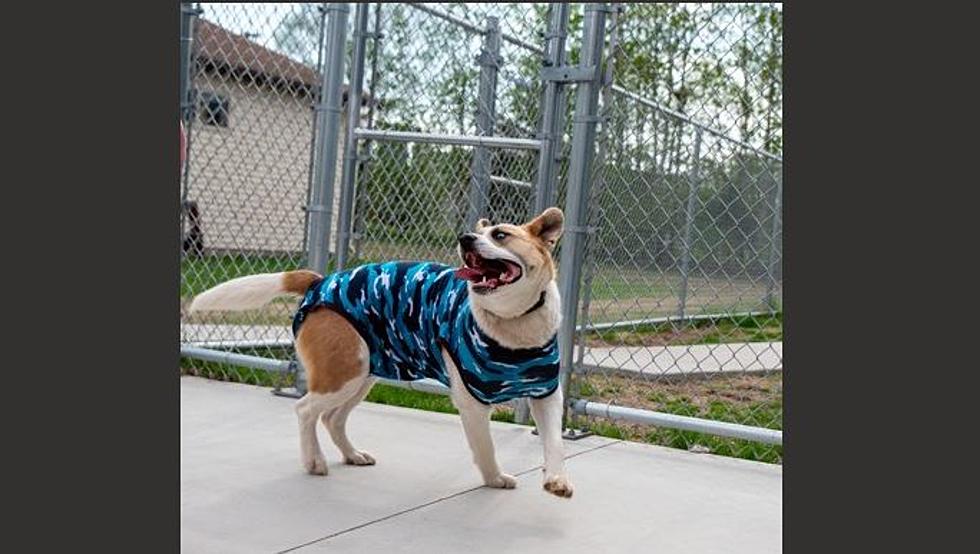 This Blue Eyed Beauty, Veronica, Needs a Home & Forever Family
TCHS
Meet Veronica (nickname: Ronnie)! She came to TCHS from a transfer from another facility, was adopted, and later returned. At the shelter she has been friendly and sweet, and she has quickly become a staff favorite!
She was described by her last home as gentle and affectionate. She enjoys spending time with people and following them around. She will need extra training to feel comfortable using a crate. She is a big fan of wet food as treats and takes it gently from your hand.
She has done well with cats and dogs, but can be intimidating to some cats due to her large presence. It is unknown how she would do with children. TCHS recommends slow and proper introductions to other animals.
She does well on walks and tends to mind her own business. Donations and adoption fees help cover the cost of spay/neuter surgeries, micro-chipping, vaccinating, de-worming, any medical procedures and general care.
DEPOSITS MAY BE PLACED ON ADOPTABLE ANIMALS. This information is not updated in real time. To confirm the status on this animal simply call 320-252-0896.
About Us
The Tri-County Humane Society is an independent, nonprofit animal shelter in St. Cloud, MN, providing quality services to people and animals since 1974.
Visit Animals
Monday - Thursday:  12 - 6:00pm
Friday:  12 - 8:00pm
Saturday:  11am - 5:00pm
Sunday:  12 - 5:00pm
Shelter Store Opens Earlier
735 8th Street NE
St. Cloud, MN 56304
Check this out from Pet Evolution's Facebook page;
FREE MICROCHIPPING TODAY (6/27)  4-6PM
2716 W Division St, St Cloud, MN 56301-3817, United States
Public

 

 · Anyone on or off Facebook
FREE Microchipping clinic at Pet Evolution. Pet Evolution has partnered with Tri-County Humane Society to keep the animals of St Cloud and surrounding areas safe. For every microchip implanted at this event, Pet Evolution will be donating an ADDITIONAL one to the Tri-County Humane Society so that we continue to 
#helppetslivethegoodlife
!
LOOK: Biggest Tornadoes in Minnesota of the Past Decade
LOOK: Highest-Rated Museums in Minnesota, According to TripAdvisor
Stacker
compiled a list of the highest-rated museums in Minnesota, according to Tripadvisor.
LOOK: Record Fish Caught in Minnesota
Stacker
compiled a list of fishing records in Minnesota from Land Big Fish.
More From 1390 Granite City Sports