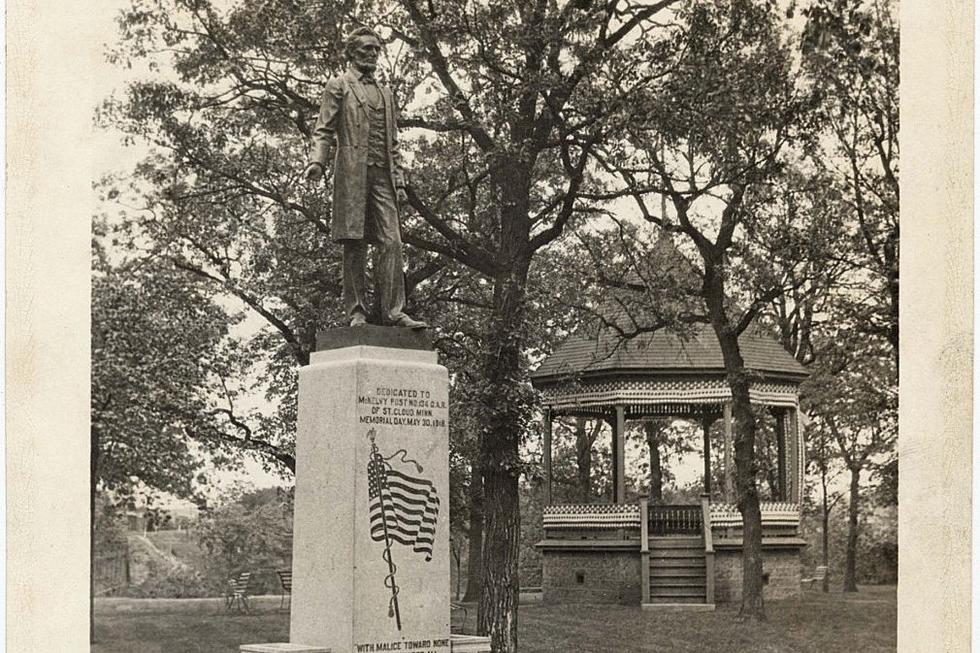 St. Cloud's 2nd Park: Where was it?
photo courtesy of Stearns History Museum
Barden Park, originally named Central Park, is the oldest park in St. Cloud.  In fact Central Park existed before St. Cloud was a city.  The park was known as Central Park from 1855 until 1938 when the park's name was changed to Barden Park in honor of Charles Barden who was volunteer superintendent of St. Cloud parks.
What about the 2nd park in St. Cloud?  The second park was named Empire Park which at the time was located on the northeast portion of St. Cloud's downtown.  The park was named after James J. Hill, the railroad developer, who was known as the "empire builder".  The park included a gazebo, a space for picnics, a Lincoln Statue and plenty of elm trees.  The Lincoln Statue is now located near St. Cloud's newest parking garage which is across the street from where Empire Park once was.
Empire Park existed in St. Cloud from 1880 until 1970 when Empire Apartments was built on the property intended to house older St. Cloud residents.
Empire Park was a location where Presidents and Presidential candidates stopped because of its close proximity to the railroad along the Mississippi River.  Bryan Jennings stopped there in 1896 while running for President against William McKinley, William Howard Taft stopped there in 1908 while running against Bryan, and Teddy Roosevelt made speech there in 1911.
Top 20 Minnesota Breweries From All Over the State
Top breweries in the Minnesota ranked according to Brewery Stars with representation from all over the state
More From 1390 Granite City Sports