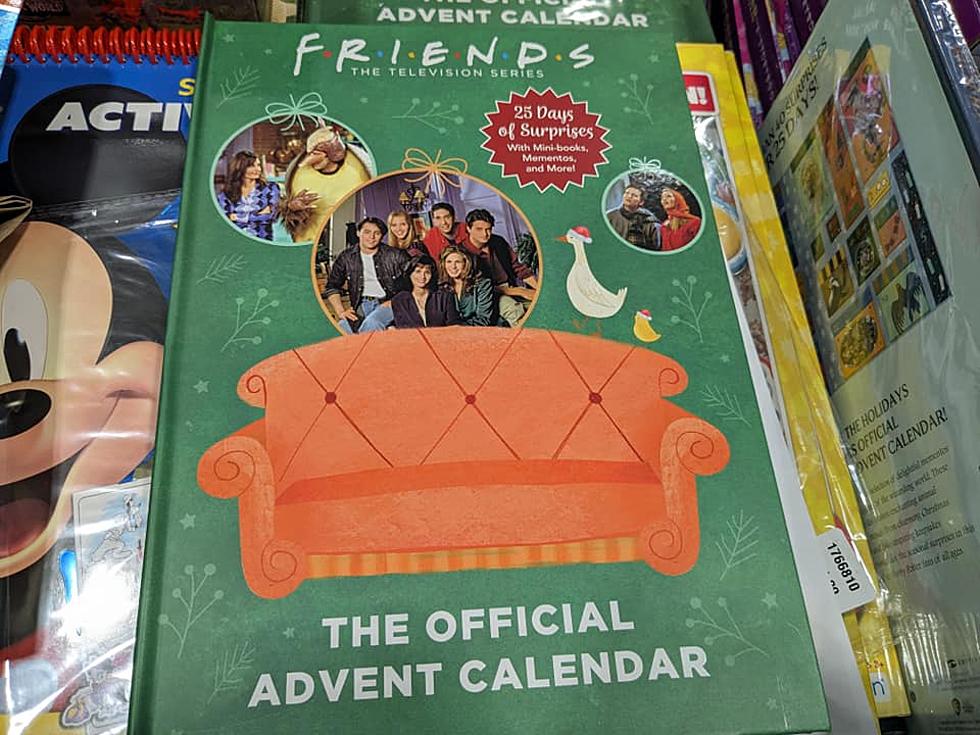 St. Cloud Costco Has an Advent Calendar For a Fan of This 90s Show
PHOTO: Laura Bradshaw
Advent Calendars can be so fun.  As a kid, with the traditional advent calendar, it was so fun to open each day leading up to Christmas Eve and get the yummy chocolate out of the square that was opened.  The one on the 24th was a bigger hunk of chocolate.
Now, there are advent calendars that are boozy, or wine for each day, or a choice of beer for each day leading up to the Christmas holiday.
Now, if you are a fan of the 90s sitcom Friends, there is a choice for you now too.
Here is the description from the Costco website: 
The Official Advent Calendar is a book that takes readers back to iconic moments from the beloved hit show. With twenty-five days of surprises and over forty keepsakes and trinkets ranging from fun ornaments to classic Friends-inspired recipe cards and a Holiday Armadillo surprise, this advent calendar is a must-have for Friends fans of all ages. Nostalgic, fun, and unique.
This advent calendar is currently available at Costco.  Yes, you'd need a membership to get it, or just go in with someone who already has one, and you can score this holiday item.
I thought the wine advent calendar was a great idea.  But honestly, as a fan of the show, I would rather have this one... or maybe both of them.  It's just a fun idea.  And the "prizes" or "gifts" that you get each day are unique and fun, and just for fans of the show that would understand what each one meant.  Like the armadillo.
LOOK: 15 Unconventional Christmas Albums From the Past 50 Years
LOOK: See what Christmas was like the year you were born
More From 1390 Granite City Sports