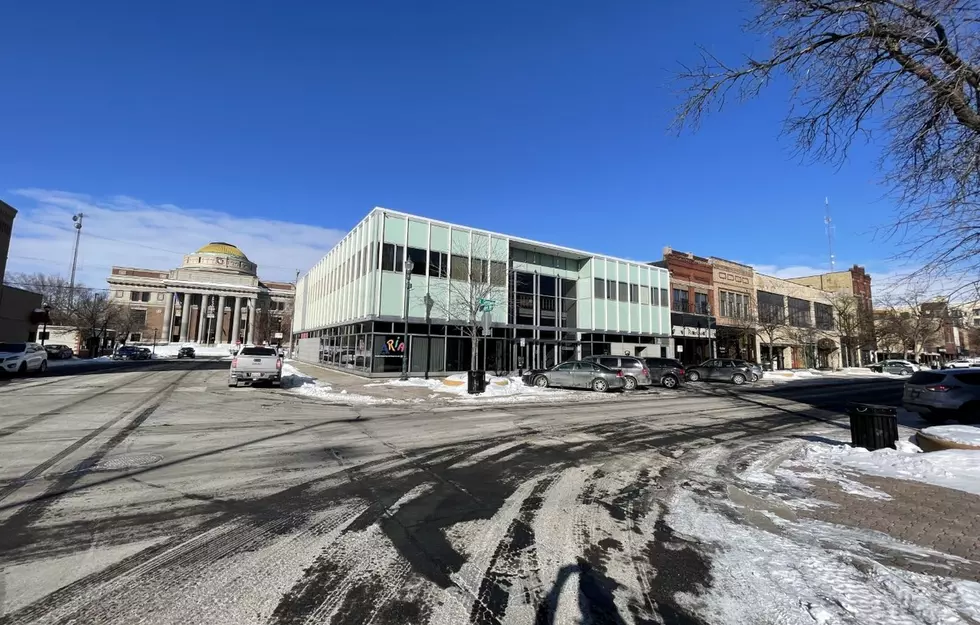 St. Cloud Building Sold, New Owner Plans Major Renovations
Photo by WJON.com's Jim Maurice
ST. CLOUD (WJON News) -- A downtown St. Cloud building has just been sold and the new owner is planning a major renovation.
Oberg Roofing and Remodeling has bought the Aria building at 717 West St. Germain Street.
Owner Caleb Oberg says they finalized the purchase Tuesday. He hopes to move his business into the building by August.
They will be utilizing the entire property including the basement.
The basement is getting a complete overhaul.  If anybody has been in there it's a really outdated breakroom and not getting a lot of use.  We're going to be doing some really cool stuff.  We're going to be adding some real employee-friendly elements to that space.
Oberg says the basement will also have a training room for the staff. The main level will be a showroom and office spaces.
We're going to have a nice inviting area for people that want to walk in and go through the design elements for remodeling and potentially a full re-wrap of their house from siding, windows and roofing.
The second floor will be available for his company to grow in the future.
Oberg Roofing and Remodeling is going from about 5,000 square feet in its current location to 23,500 square feet in its new building.
Oberg received a Main Street Grant from the St. Cloud Economic Development Authority for $195,000 to help pay for a portion of the cost of the renovation.
The right side of the building closest to the Pickled Loon used to be the Zapp Bank which dates back to the 1800s. Oberg says there are still some vault doors inside which he plans on keeping.
---
READ RELATED ARTICLES
Pictures from the 2023 World Snow Sculpting Championships In Stillwater Minnesota
The World Snow Sculpting Championships were held recently in Stillwater where teams from as far away as Mexico and Columbia competed against each other for a share of the top prize, medals, and the title of World's Best when it comes to snow sculpting.
More From 1390 Granite City Sports