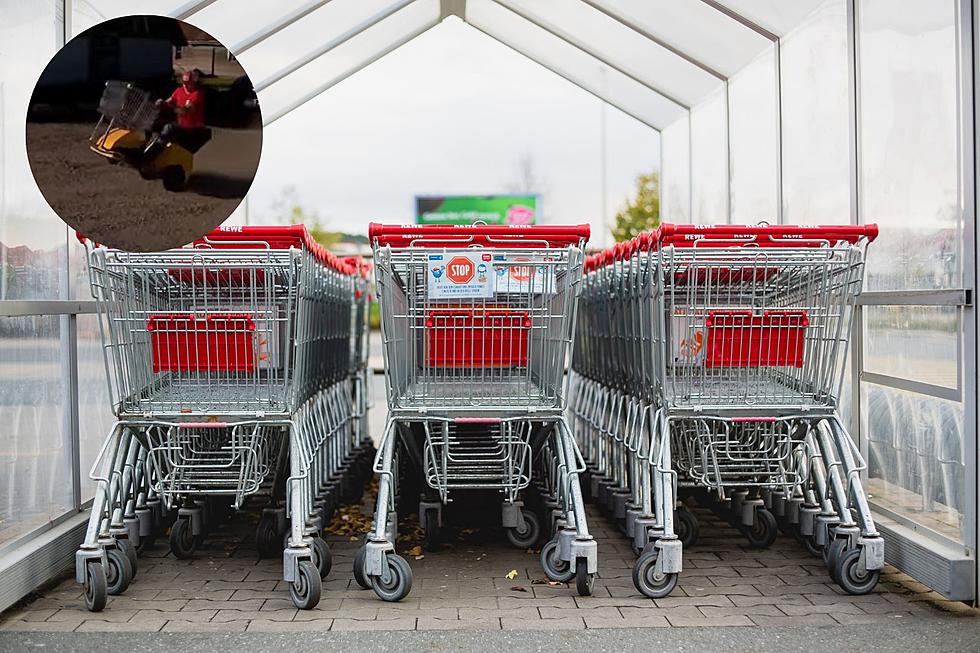 Shopping Cart to Go Kart? This Minnesota Man Is Street Legal!
Photo by Unsplash
Who doesn't dream of taking one of those motorized shopping carts that max out at about 5 miles and hour and making it into something that can do donuts and wheelies in the parking lot with?  What's that, you've never thought of doing that?!
It all started when Jordan Carriveau's buddy messaged him a picture of one of those motorized shopping carts that was being given away for free.  It didn't take Jordan long to add a motor from a snowblower, change out the tires and add disc-brakes.  Jordan is an auto mechanic so creating a souped-up scooter was right up his alley.
The next time you're in Jordan's hometown of Delano, MN don't be surprised if you see Jordan cruising down the side of the road doing wheelies.  He's become a bit of a celebrity in his town with folks giving him a thumbs up or taking video when they see him traveling through town on his grocery cart turned go cart.
So far Jordan has tweaked the cart to the point that he can get it up to 44 MPH.  Personally, I've never heard of anyone doing this with a shopping cart.  But it turns out he's not the first!  I guess that if you have a mechanical mind you spend time thinking about how to power things that aren't currently powered.
In my spare time I just think about how to put off cleaning the bathroom a little longer!  Not the folks on YouTube.  When I searched there I found a good amount of folks that had turned different kinds of shopping carts into powered carts.
Come Visit Watkins, MN With Us in Pictures
LOOK: Counties with the most bridges in dire need of repair in Minnesota
Gallery Credit: Stacker
More From 1390 Granite City Sports