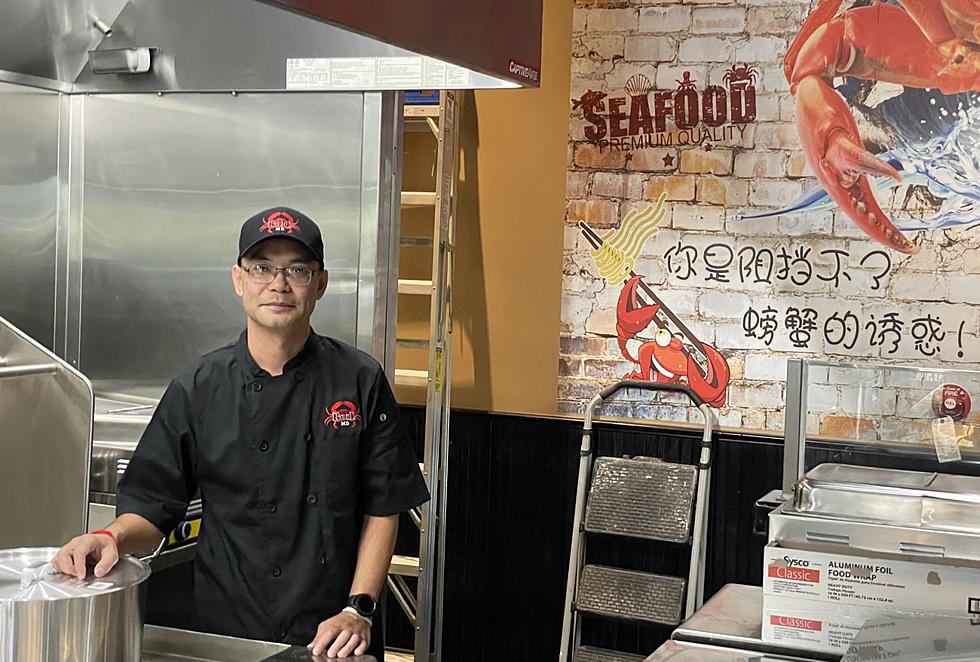 Ready to Launch: The Boil Owners Excited for Opening Day
Photos by WJON.com's Jim Maurice
ST. CLOUD (WJON News) -- The new Cajun and Creole restaurant coming to downtown St. Cloud has been creating a buzz ever since they first announced it back in early July, now the opening day is almost here.
The Boil will officially open its doors on Thursday.
Don and Mimi Vongdara are the owners and operators of the business.
Don says he's been working in the family restaurant in Brooklyn Park for about the past 10 years and he felt it was time to branch out on his own with his wife. They were looking at locations in Mankato and Rochester as well before they settled on the building at 801 West St. Germain Street in downtown St. Cloud.
They have been living in Shakopee but plan on moving to St. Cloud to run the restaurant.
He says he's anxious for the St. Cloud area to give his food a try.
The most popular items will be crab legs and shrimp.  They come with corn and potatoes.  you pick out your seasonings, we have four different seasonings, our house mix is our most popular one it's garlic and Louisana blend, then there's the garlic butter, lemon pepper, and the Louisiana blend flavor.
Don will be primarily in charge of the kitchen and the cooking while Mimi will run the front of the house.
After they open on Thursday, their regular hours will be Tuesdays through Thursdays from 11:00 a.m. until 8:00 p.m., Fridays and Saturdays from 11:00 a.m. to 9:00 p.m., and Sundays from 11:00 a.m. to 8:00 p.m. They'll be closed on Mondays.
READ RELATED ARTICLES
Come Visit Cold Spring With Us in Pictures
More From 1390 Granite City Sports