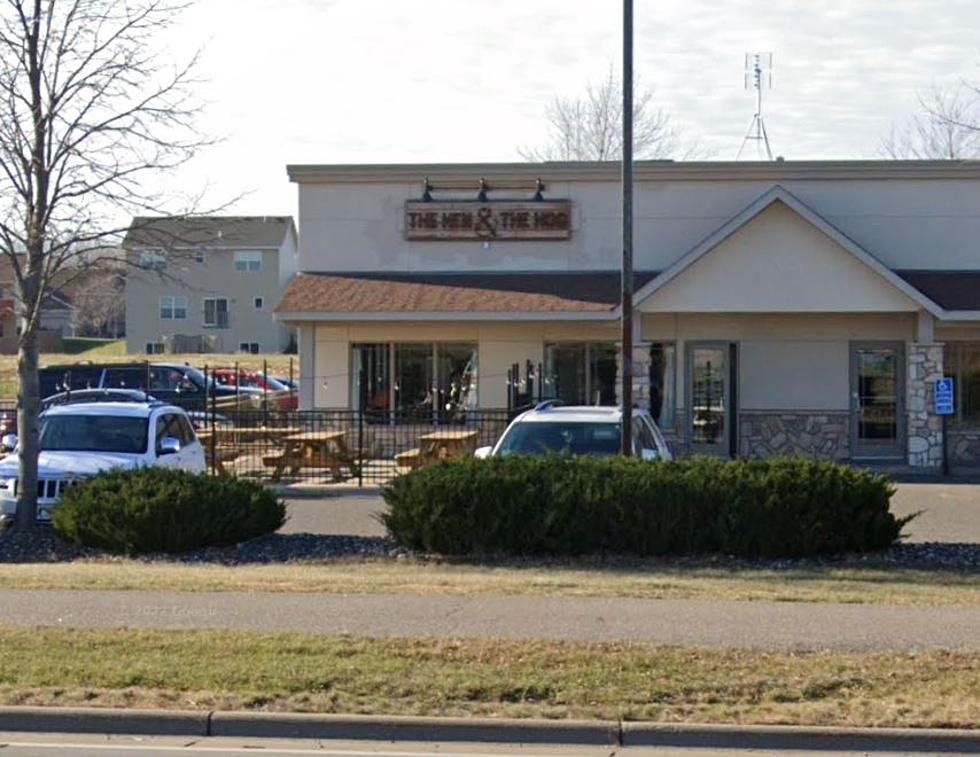 One Of The Best Places For Brunch In MN Is 40 Minutes From St. Cloud
Image Credit: Google Maps
Most people want the best. The best phone, the best job, the best fill-in-the-blank. One of the best places to grab brunch according to Minnesotans is just 40 minutes from St. Cloud in Albertville. The Hen & The Hog won the silver medal for brunch in this year's Minnesota's Best awards. So what makes this place so special?
According to their description from the winner page, The Hen & The Hog, "is an all-day eatery serving scratch-made, elevated comfort food in a warm, inviting, and friendly atmosphere. Their balance of staple dishes and unique items sets them apart, and they take great pride in the brunch they serve."
Their website describes the restaurant as being your home away from home.
Here at The Hen & The Hog, we strive to provide the STMA and surrounding community with a memorable dining experience. From the moment you walk in our doors, you'll feel at home in our warm and inviting dining room, and we're sure that once you taste our food you'll know you've found your home-away-from-home. We look forward to serving you!
The Hen & The Hog has been winning Minnesota's Best awards since 2021 and continues to collect them. The only award won this year for the restaurant was a silver for brunch, but you can't win them all.
Taking the gold for brunch this year was The Mad Hatter Restaurant and Tea House in Anoka.
If you are looking to see for yourself why this is one of the best places for brunch, you can find The Hen & The Hog at  5262 KYLER AVE NE #111 in Albertville. 
Where is your favorite spot for brunch? Let us know using our FREE app, plus you could win up to $30,000 with our cash cow!
175 Years of Benton County History
Come Visit Freeport, MN With Us in Pictures
Million Dollar Homes! Check Out This 'Palatial Paradise' For Sale In St. Cloud
The housing market still seems to be going pretty strong, nothing like the last 2-3 years when homes lasted just hours on the open market, but there are still plenty of homes listed for sale in Central Minnesota. One of those homes is a million-dollar listing right here in St. Cloud. The home is described as 'an exquisite palatial paradise', and the photos online seem to prove it.
More From 1390 Granite City Sports