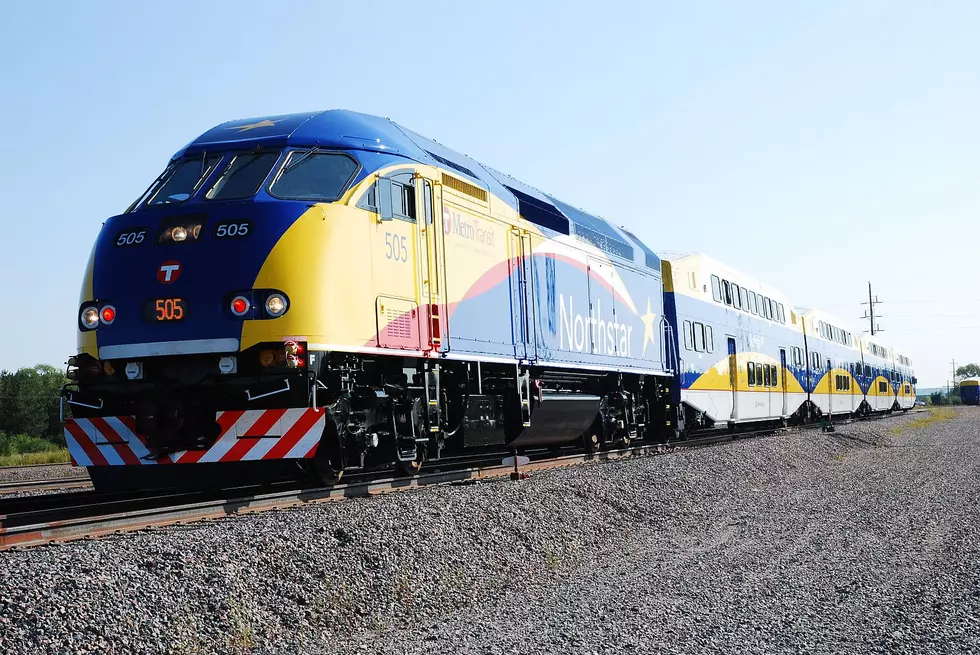 Northstar Ridership Numbers Rebounding Post-Pandemic
Northstar Commuter Rail, photo courtesy of Metro Transit
MINNEAPOLIS (WJON News) -- Some encouraging news on Northstar Commuter Rail ridership numbers.
Brian Funk is the Chief Operating Officer for Metro Transit, which runs Northstar. He says the passenger numbers on Northstar are up 18% year-over-year.
Funk says as we continue to emerge from the pandemic, people are returning to some old routines...
We're seeing some modest changes in the office commute patterns. We're seeing more and more employers providing both encouragement and requirements for on-site work, at least a couple of days per week. So, that leads people back into the pre-pandemic patterns which includes more trips on transit.
Funk says the ridership numbers on Northstar have gone from approximately 200 Northstar trips per day last year to well over 600 trips per day now...
And, one of the really nice things is that now we're consistently, especially Tuesday, Wednesday, and Thursday starting to see our days with well over 600 rides in a given day. It's still a far cry from when we were at several thousand rides before the pandemic, however.
At the beginning of October, Northstar added four daily trips bringing the number of daily trips up to eight.
Funk also says they are seeing strong ridership numbers for special events like Twins and Vikings games.
LOOK: How Many of These Iconic '90s Shampoos Do YOU Remember?
Salon Selectives. The OG Herbal Essences. Vidal Sassoon. The '90s was stacked with radical haircare options, and we want to know how many of these classic shampoos you remember.
Gallery Credit: Meg Dowdy
LOOK: Minnesota's 25 Most Fatal Highways
Explore the alarming data on Minnesota's deadliest highways and the efforts to improve safety.
Gallery Credit: Stacker
Counties with the Lowest Cost of Living in Minnesota
Stacker
compiled a list of counties with the lowest cost of living in Minnesota using 2022 rankings from Niche.
Gallery Credit: Stacker
More From 1390 Granite City Sports