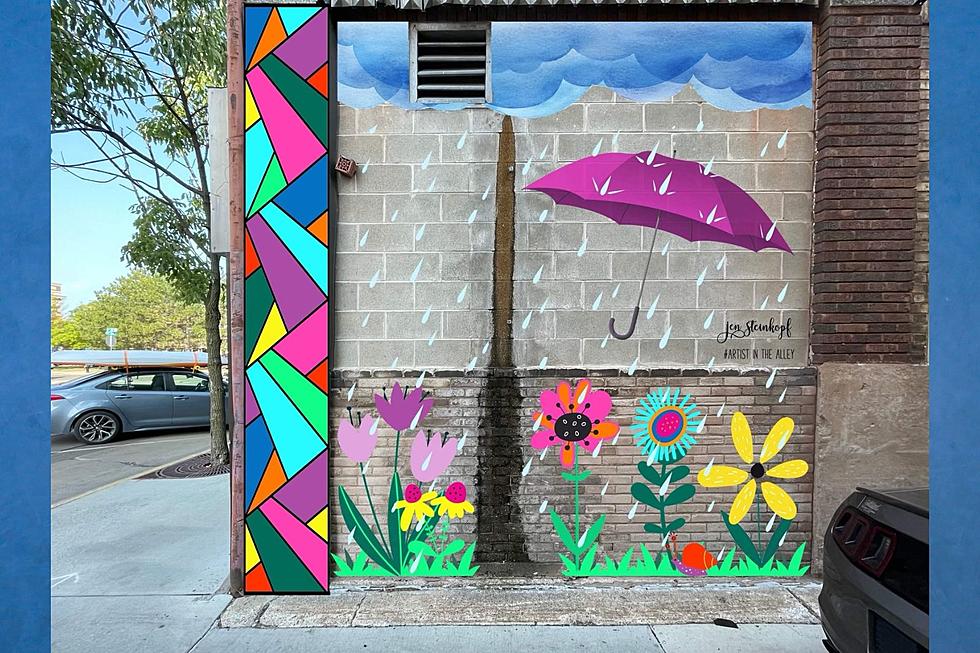 New Mural Being Painted in Downtown St. Cloud
Springing in the Rain, submitted photo
ST. CLOUD (WJON News) -- A new mural is in the process of being painted in downtown St. Cloud.
It is in the alley on 7th Avenue North next to the St. Cloud Business Center.
Monica Voth is the owner of Mantra Salon and Spa and is on the Downtown Alliance Community Development Committee. She says,
public art is a key component to a positive experience downtown, and the committee is aiming to bring more murals to this alley and others downtown in the future.
Jen Steinkopf is the artist for the mural titled Springing in the Rain.
She also painted the Be The Change butterfly mural downtown in 2020.
The Springing in the Rain mural is scheduled to be completed by mid-October.
READ RELATED ARTICLES
Million Dollar Homes! Check Out This 'Palatial Paradise' For Sale In St. Cloud
The housing market still seems to be going pretty strong, nothing like the last 2-3 years when homes lasted just hours on the open market, but there are still plenty of homes listed for sale in Central Minnesota. One of those homes is a million-dollar listing right here in St. Cloud. The home is described as 'an exquisite palatial paradise', and the photos online seem to prove it.
More From 1390 Granite City Sports