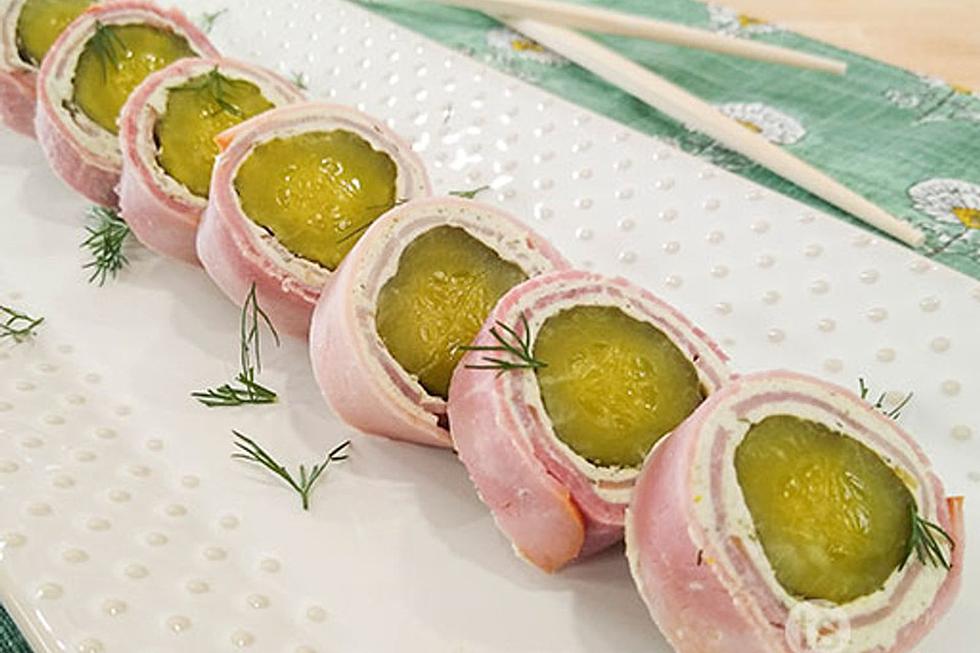 Nasty Minnesota 'Treat' Has Tainted the Sushi Name. Just Why?
Photo by tastefullysimple.com
When I googled "Minnesota Sushi" this is NOT what I was looking for.  Minnesota - what has happened here?  Now, granted I have been away from Minnesota for many years. But I was born and raised in Minneapolis and this was NOT a thing when I was here.  Either that or I owe my family a big 'Thank You' for never introducing me to it.
Since leaving California, the one food that I really miss is sushi.  I'm talking about pulled fresh from the ocean hours before it hit my plate sushi.  So in a moment of weakness, while grasping at straws, I thought just maybe there was a restaurant nearby that somehow had fresh sushi.  But instead I saw this.
View this post on Instagram
Ham, cream cheese and dill pickles.  Each ingredient on their own is ok.  Who put them together and decided to make it look like sushi?  I want to meet them so I can reprimand them!  Why is there even a 'recipe' for this?
INGREDIENTS:
1 (8 ounce) package cream cheese, softened
2 tablespoons Dill Pickle Dip Mix
½ pound thinly sliced deli ham, (about 8 slices)
8 medium-sized dill pickles
DIRECTIONS:
In a medium bowl, combine first two ingredients; vigorously mix until well combined.
Spread 2 tablespoons over each slice of ham. Place a pickle on one end of ham and roll up.  Refrigerate 20 minutes or up to sever hours. Slice before serving.
Makes 8 servings.
It really should just say: open packages, slather and roll.  Now walk to trash can, throw away and call Grub Hub to deliver something that's actually edible.
Here are the Restaurants that Opened in the St. Cloud Area in 2022
10 Commandments of Attending a Minnesota BBQ
More From 1390 Granite City Sports