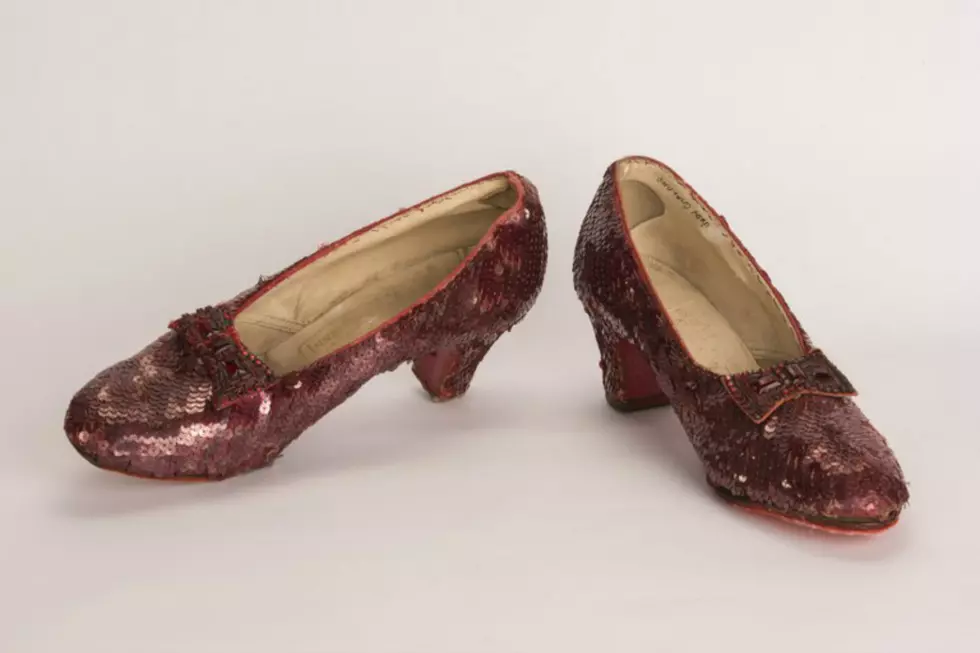 MN House Bill Introduced to Buy Dorothy's Ruby Slippers
(Photo: FBI)
ST. PAUL (WJON News) -- With just a few days to go in the 2023 Minnesota State Legislative session, a new bill was introduced Friday to buy a pair of the ruby slippers from the Wizard of Oz.
House File 3332 calls for an appropriation in fiscal year 2024 with the money coming from the arts and cultural heritage fund.
Dorothy's slippers would be then owned by the Minnesota Historical Society.  They would be required to be displayed publicly.  The Historical Society would be able to lease or loan the ruby slippers to the Judy Garland Children's Museum in Grand Rapids.
A companion bill has not been introduced in the Senate.
There is no time to take up the bill during this session, but it could be on lawmakers' schedule during next year's session.
Earlier this week a federal grand jury in Minneapolis indicted a man in the 2005 theft of a pair of ruby slippers from the Judy Garland Museum in Grand Rapids.
Terry Martin is charged with one count of theft of major artwork.
Prosecutors say Martin stole an authentic pair of ruby slippers worn by Judy Garland in the 1939 film "The Wizard of Oz".  At the time of the theft, the slippers were ensured for $1 million but the current fair market appraisal value of the slippers is $3.5 million
The slippers were recovered by the FBI in July 2018.
READ RELATED ARTICLES
Rockville, Minnesota...in Pictures
More From 1390 Granite City Sports